Wildflower Walk at Lewis Hill Preserve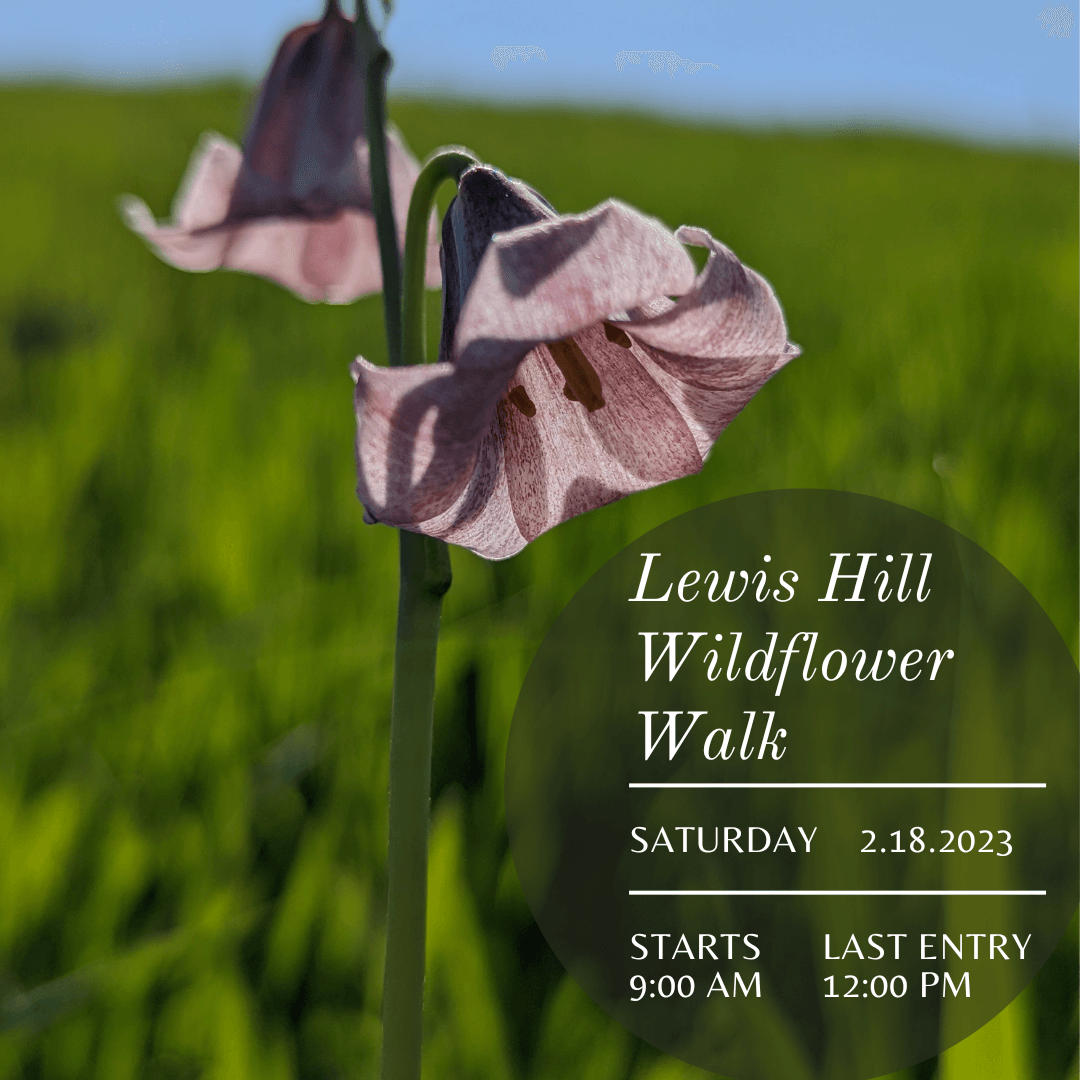 SRT only opens the Lewis Hill Preserve to the public once a year, for a very special event - our annual rare wildflower walk! Join us on February 18, from 9 AM - 1 PM, to learn more about the beautiful Striped Adobe Lily, which is listed as a threatened species. We are fortunate to have the Lewis Hill Preserve, one of the few places where these plants can still survive!
This year, we will not be holding a guided walk or lecture. This event will be self-guided, with staff on site to answer any questions you might have. If you would like to learn more about this preserve, check out this video in which Fletcher Linton (biologist, friend, and long-time guide and expert on Lewis Hill) describes the geology, botany and history of the Lewis Hill Preserve.
There will be bathrooms on site! We are encouraging RSVPs, but they are not required. We are requesting optional donations for participants - $15 for non-members of SRT, $10 for members of SRT, and $5 for under 18. 12 and under are free! Thank you for supporting our mission, and for promoting conservation in California for years to come!
For more information on the event, please feel free to email the Education Department at education@sequoiariverlands.org.