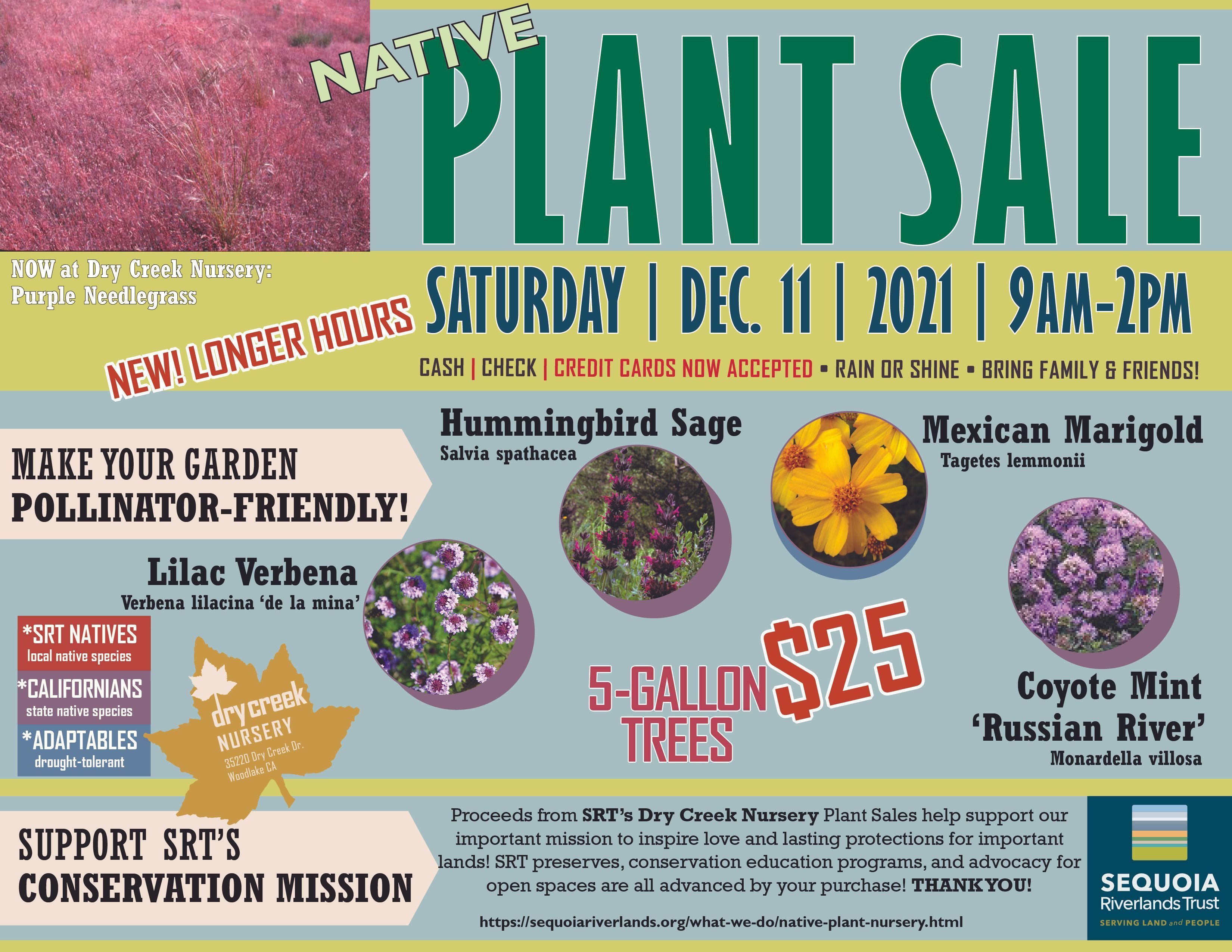 Join us this Saturday and give those new trees a shot at getting established while the weather is cool! Find lots of pollinator-friendly native local plants that will help make your garden both drought-resistant and a haven for the birds and bees we rely on to pollinate for all of nature.
Proceeds from SRT's Dry Creek Nursery Plant Sales help support our important mission to inspire love and lasting protections for important lands! SRT preserves, conservation education programs, and advocacy for open spaces are all advanced by your purchase! THANK YOU!
See you at Dry Creek Nursery!