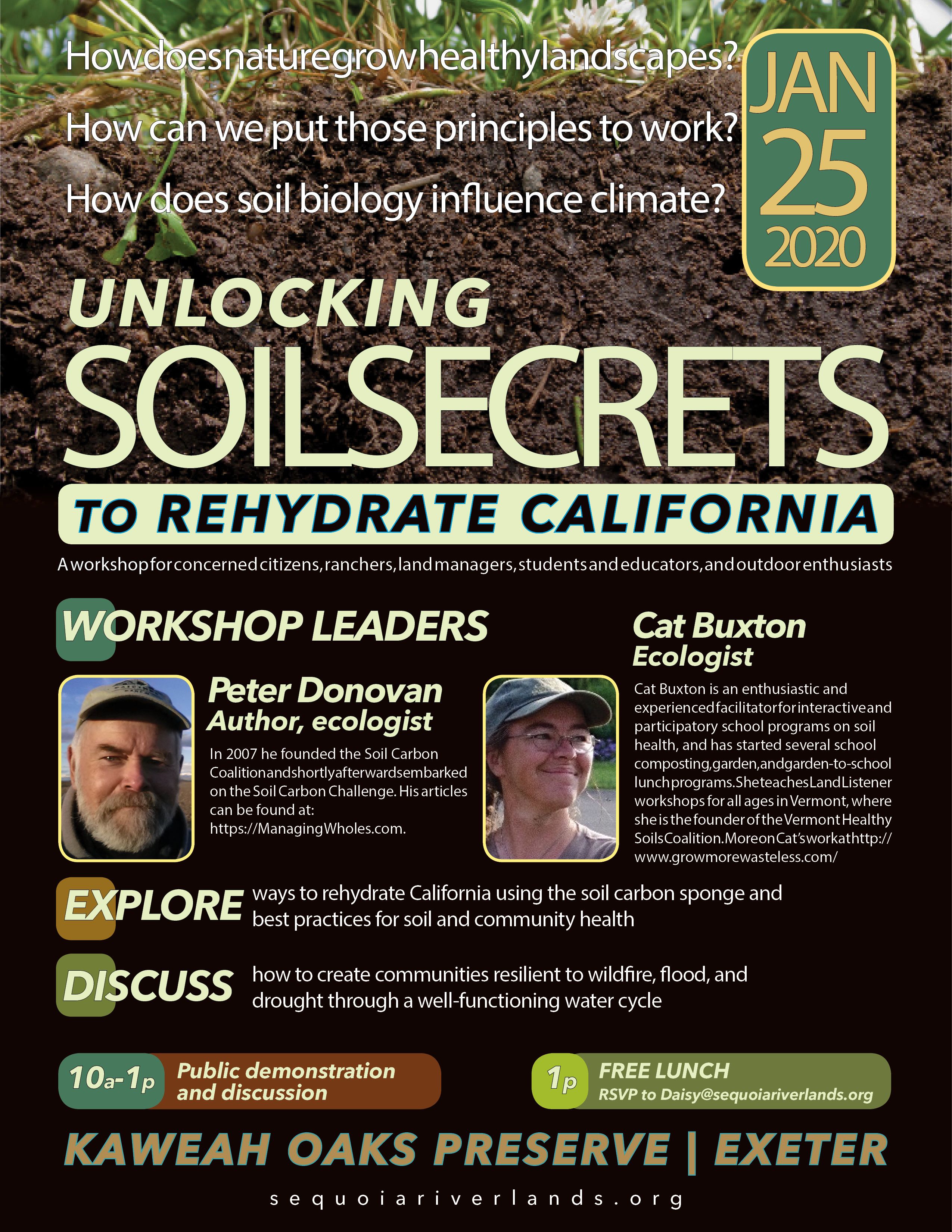 How does nature grow healthy landscapes? 
How can we put those principles to work? 
How does soil biology influence climate? 
Explore ways to rehydrate California using the soil carbon sponge and best practices for soil and community health with Peter Donovan and Cat Buxton at Kaweah Oaks Presrve January 25. Discuss how to create communities resilient to wildfire, flood, and drought through a well-functioning water cycle.