For media inquiries, press interview scheduling, or community relations matters, please contact Aaron Collins, SRT Director of Communications. 
Discovery Day returns to newly-christened Soapy McCarthy Mulholland Blue Oak Ranch
Aaron on 11/06/2019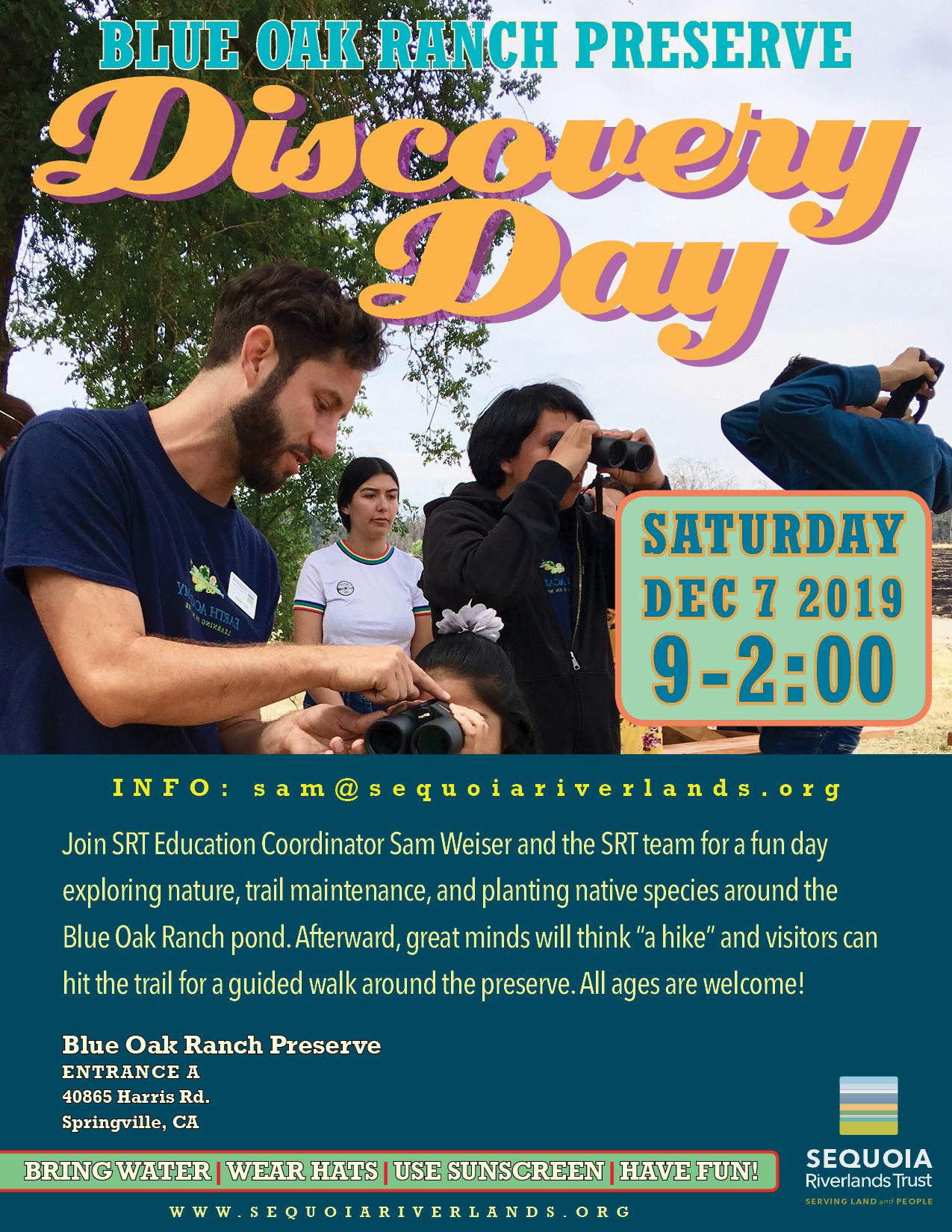 Join SRT Education Coordinator Sam Weiser and the SRT team for a fun day exploring nature, trail maintenance, and planting native species around the Blue Oak Ranch pond. Afterward, great minds will think "a hike" and visitors can hit the trail for a guided walk around the preserve. All ages are welcome! 
Blue Oak Ranch Preserve
ENTRANCE A
40865 Harris Rd.
Springville, CA