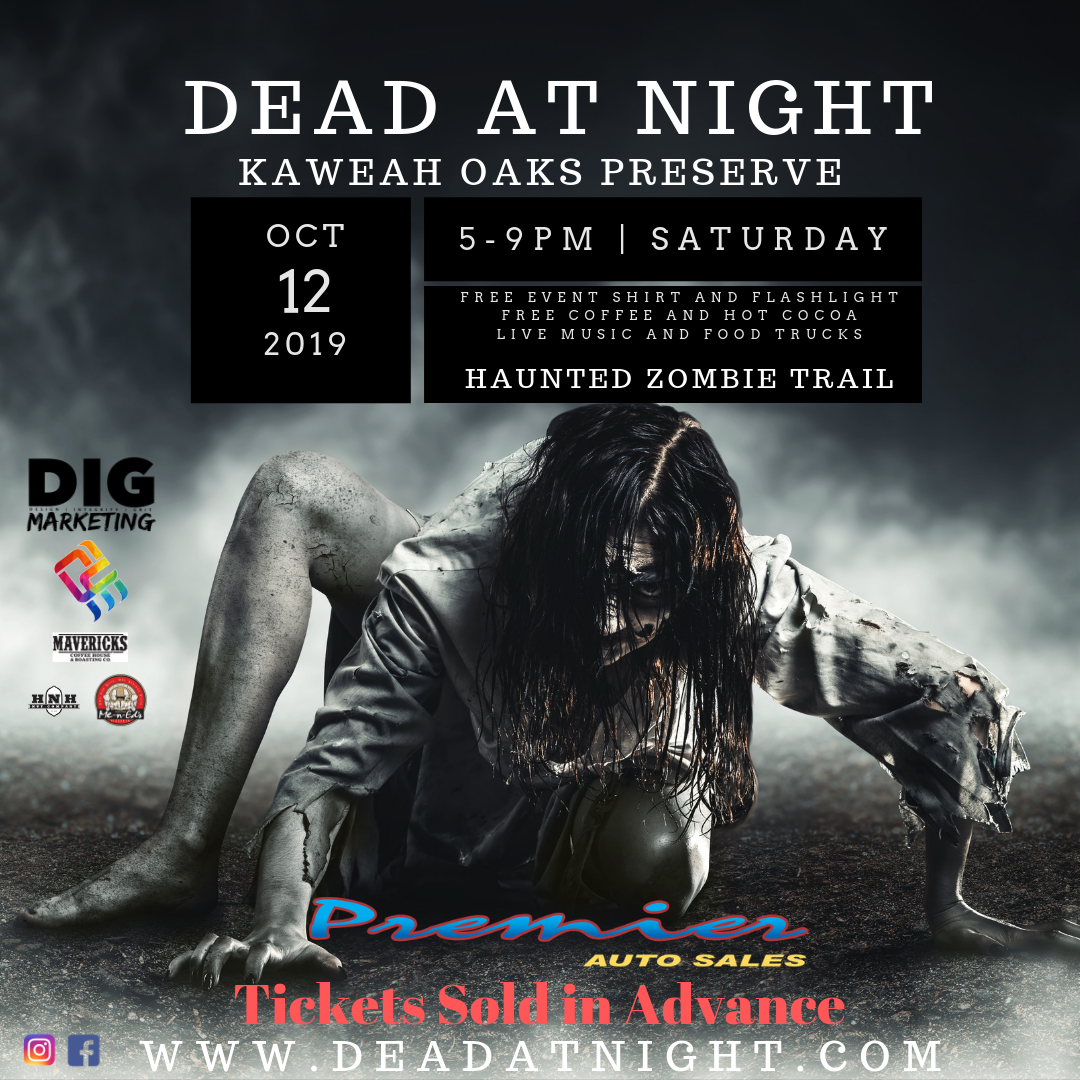 Are you pretty much a zombie before your morning coffee, or when studying for an exam late at night? Then you have the experience we need to be a zombie at the Dead at Night run at Kaweah Oaks Preserve!
Even if you generally don't look mostly dead or stumble when you walk, you can volunteer to be a zombie during this 5K walk/run on October 12 at KOP. You can do your own make-up or have one of the artists helping out make you into the zombie of your nightmares.Volunteer zombies will get a T-shirt, food and drinks. Or brains! Your choice.
The race needs about 40 more walking dead, so sign up soon! To sign up visit https://runsignup.com/Race/Volunteer/CA/Exeter/DeadOfNight 
Zombies will need to be on-site around 3:30 p.m. on that day - like the saying says, the late zombie loses the brains. Or something like that.