For media inquiries, press interview scheduling, or community relations matters, please contact Aaron Collins, SRT Director of Communications. 
PBS comes to Kaweah Oaks for Kids' Citizen Science fun!
Aaron on 04/24/2019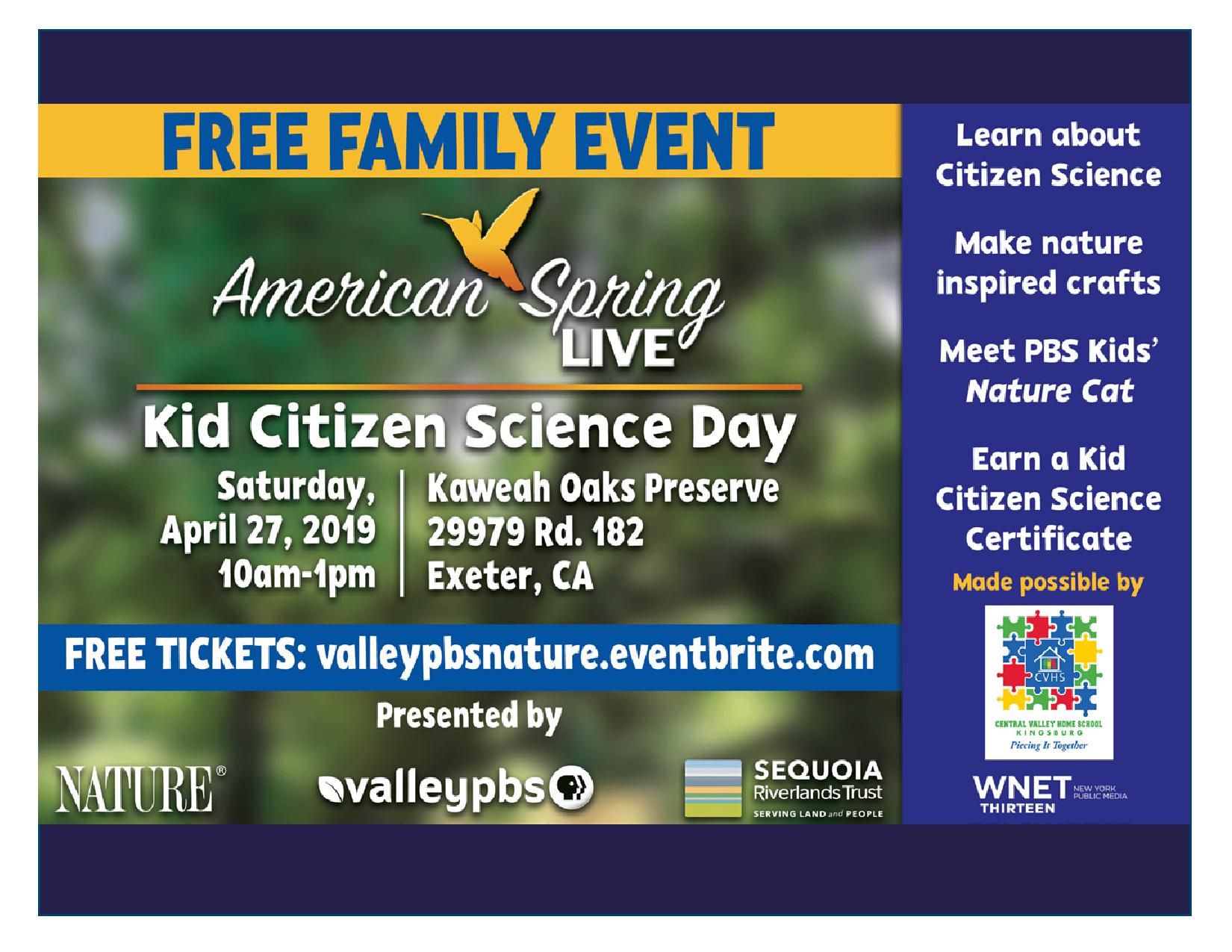 This Saturday! Join ValleyPBS at Kaweah Oaks Preserve from 10-1 at Kaweah Oaks Preserve for family fun, PBS's Nature Cat, free lunch, and some citizen science learning opportunities for kids of all ages! Hands-on activity booths from Arts Visalia, Sequoia National Park, a fire truck from Cal Fire, PBS's Nature Cat, and many other attractions including nature itself make this free event a must-do for families and anyone interested in the emerging practice of citizen science. Come on out this Saturday, April 27, 10-1 and join the fun!