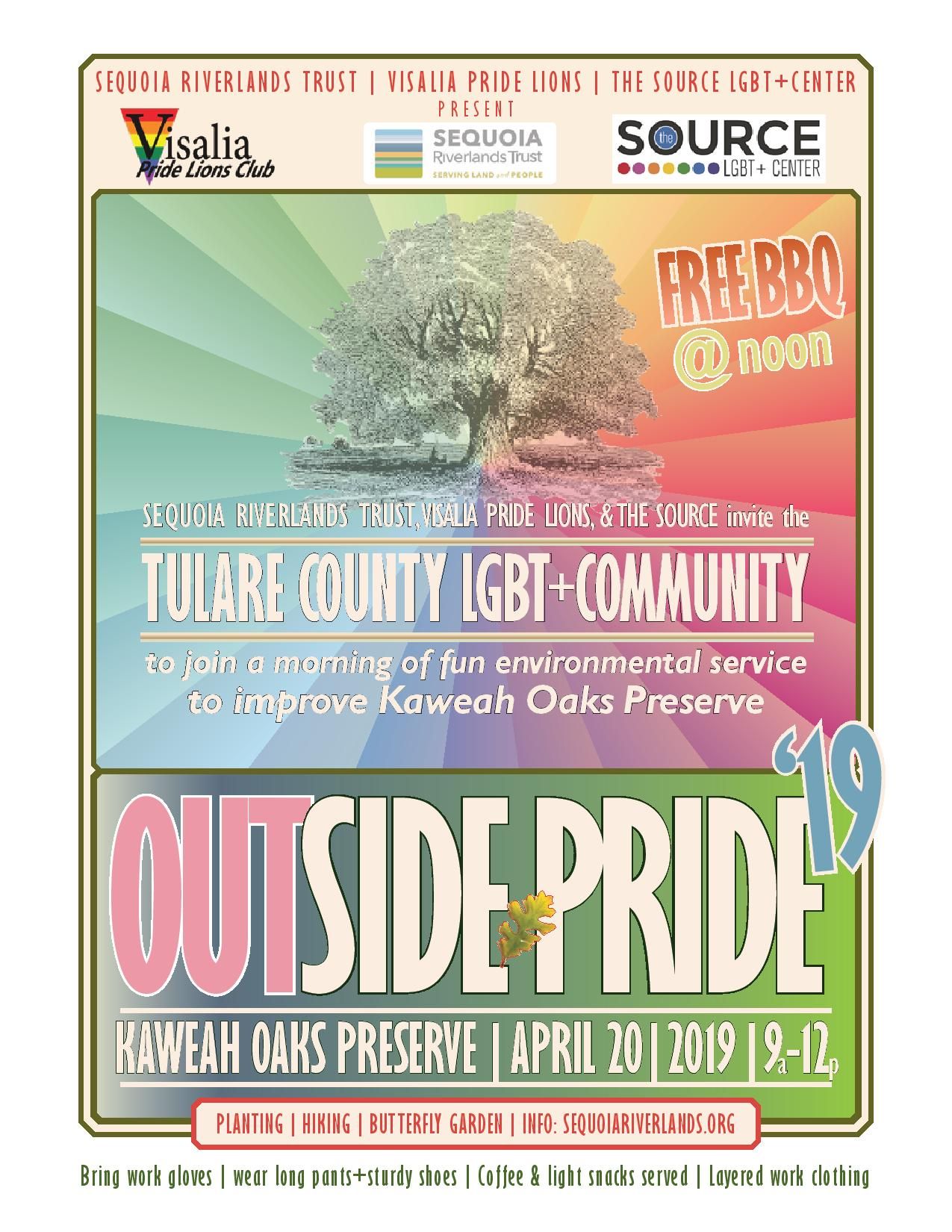 Come on OUTside and join Visalia Pride Lions Club, TheSource LGBT+ Center, and Sequoia Riverlands Trust for this fun family-friendly day of environmental service and community fellowship at Kaweah Oaks. Kid-friendly environmental improvement activities for LGBT+ folks and their allies of all abilities (or just hang out with us!), with a free barbecue at noon by Visalia Pride Lions Club.
SATURDAY, APRIL 20
9 a.m.with FREE barbecue at noon!
Dress like you would for gardening. Bring work gloves and a reusable water bottle. Wear hats and sunscreen - looks like a gorgeous sunny Saturday ahead!