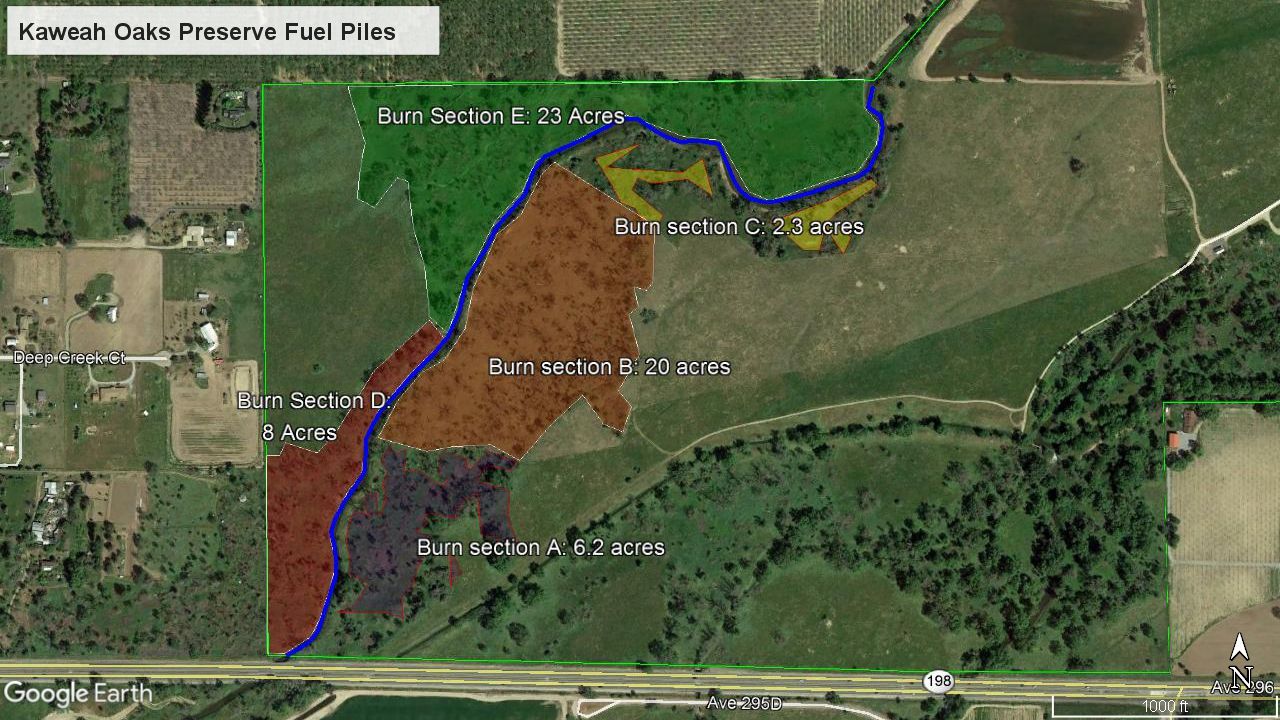 SRT will be conducted a burn this Friday, April 5 or shortly thereafter, in three areas at Kaweah Oaks Preserve, depending on the weather.
The burn will help get rid of detritus of dead trees that have been removed under a Cal Fire Fuels Reduction grant. Fire personnel will be on-site to make sure the burn is controlled. The current burn will cover areas A, B, and C in the aerial photo.
Portions of the preserve will be closed during the burn.