For media inquiries, press interview scheduling, or community relations matters, please contact Aaron Collins, SRT Director of Communications. 
WILDflower Walk April 6!
Aaron on 03/27/2019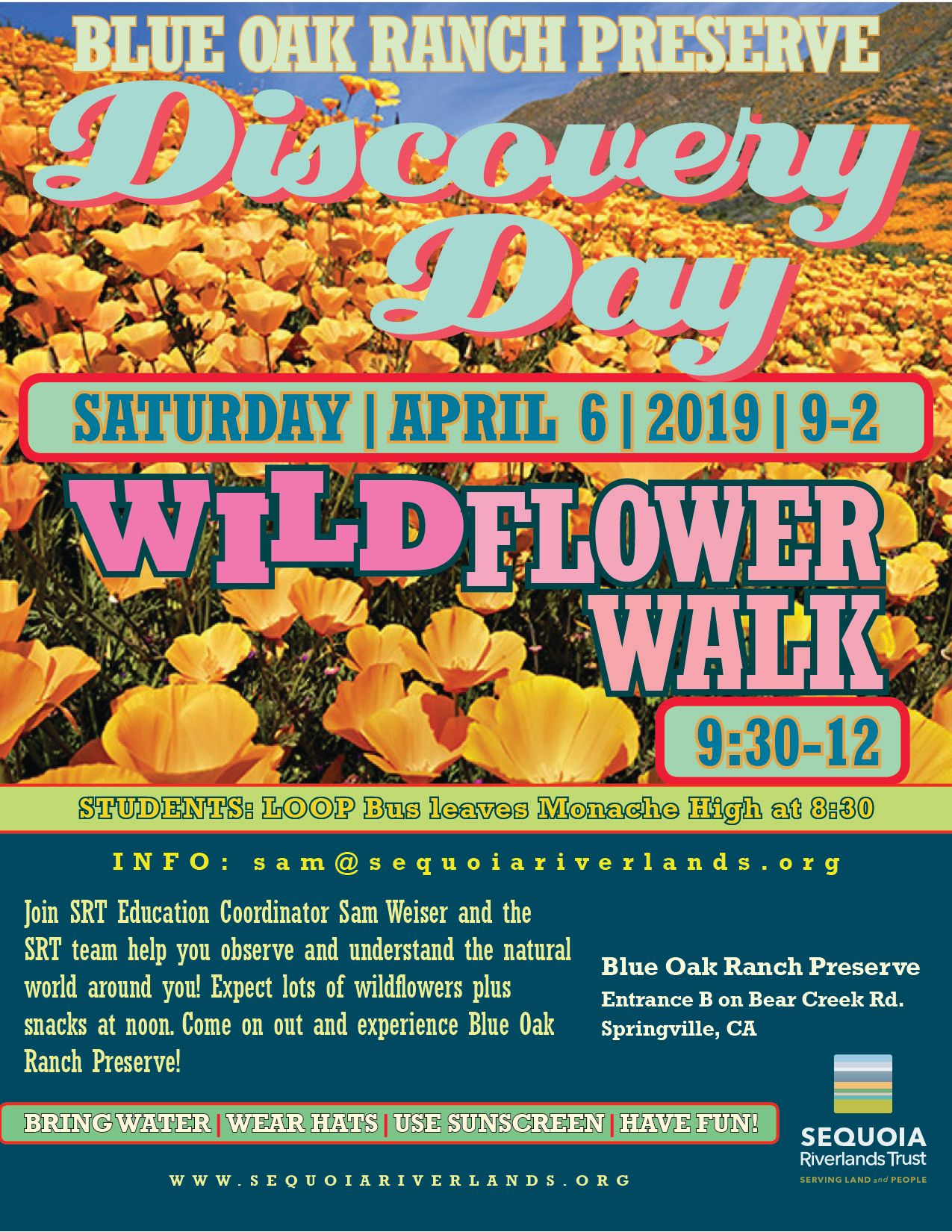 Join SRT Education Coordinator Sam Weiser and the SRT team help you observe and understand the natural world around you! Expect lots of wildflowers plus snacks at noon. Come on out and experience Blue Oak Ranch Preserve!