For media inquiries, press interview scheduling, or community relations matters, please contact Aaron Collins, SRT Director of Communications. 
Bird watching at Blue Oak Ranch Preserve [CANCELLED]
Aaron on 01/30/2019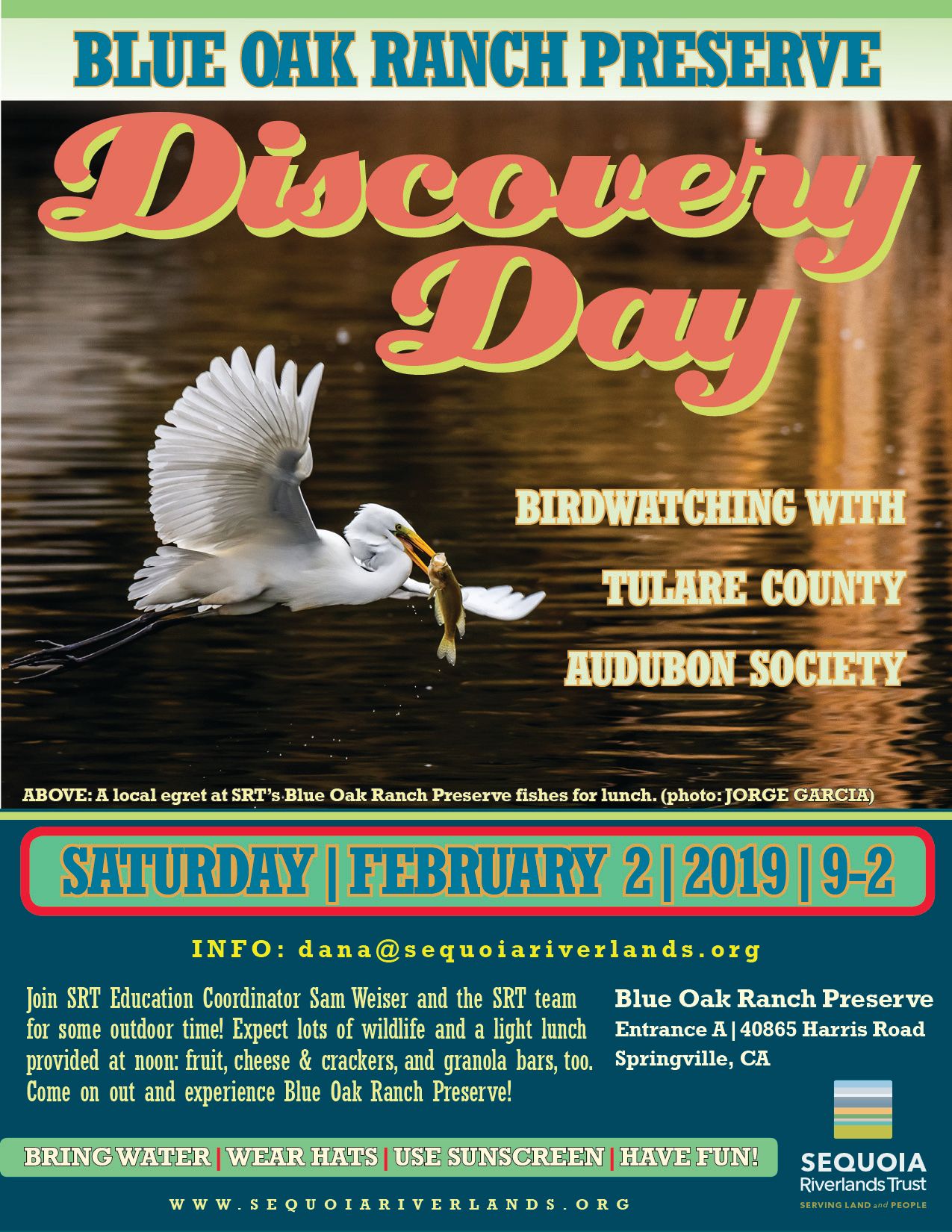 [CANCELLED DUE TO RAIN: Join Sequoia Riverlands Trust and Tulare County Audubon Society this Saturday at Blue Oak Ranch Preserve for some bird watching!]
Despite the rain, our SRT staff and volunteer crew will be on hand improving Blue Oak Ranch, so any stalwart volunteers are welcome to join us -- rain or shine!