For media inquiries, press interview scheduling, or community relations matters, please contact Aaron Collins, SRT Director of Communications. 
Blue Oak Ranch Discovery Day Oct 6
Aaron on 10/01/2018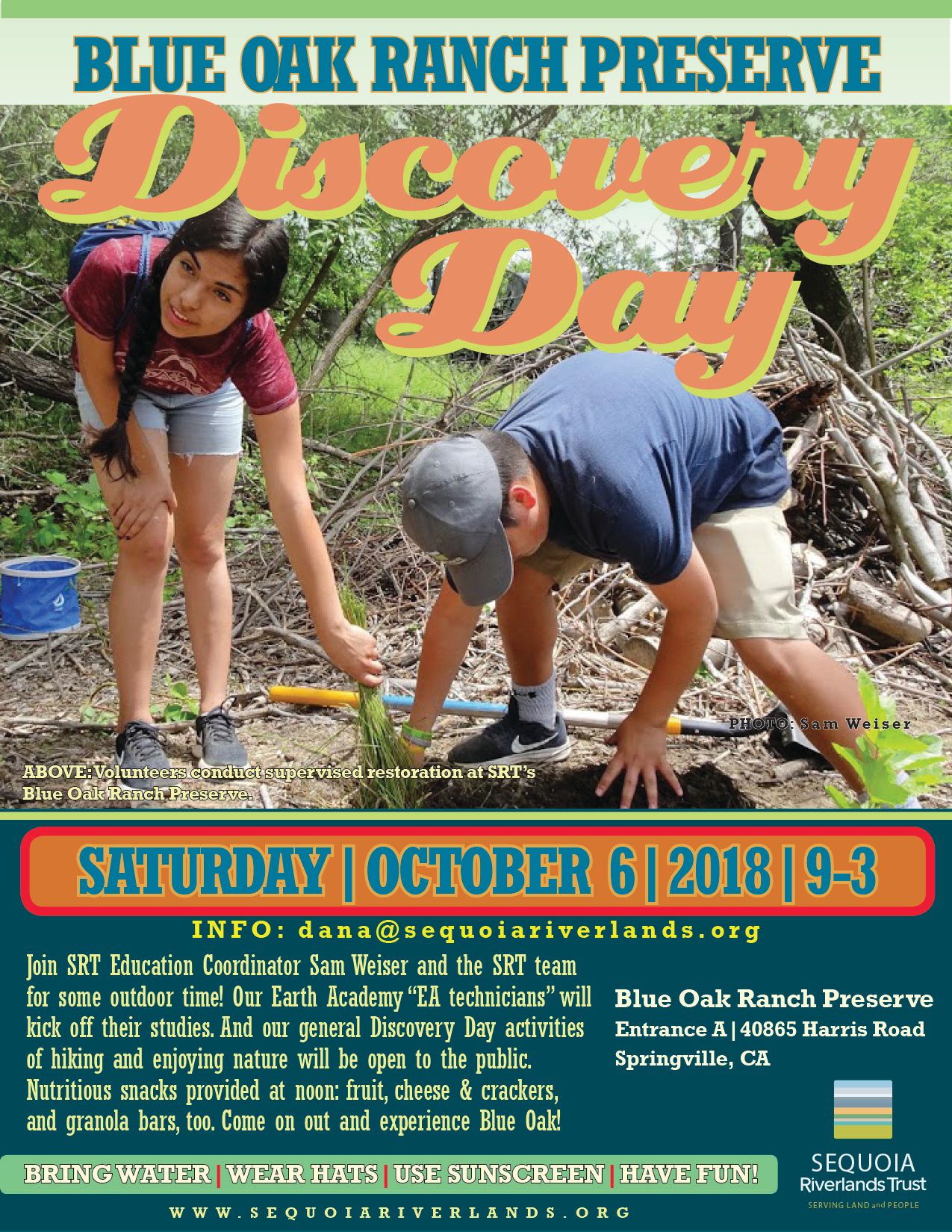 Join SRT Education Coordinator Sam Weiser and the SRT team for some outdoor time! Our Earth Academy "EA technicians" will kick off their studies. And our general Discovery Day activities of hiking and enjoying nature will be open to the public. Nutritious snacks provided at noon: fruit, cheese & crackers, and granola bars, too. Come on out and experience Blue Oak!