For media inquiries, press interview scheduling, or community relations matters, please contact Aaron Collins, SRT Director of Communications. 
Final Blue Oak Discovery Day this Saturday 6-2-18
Aaron on 05/30/2018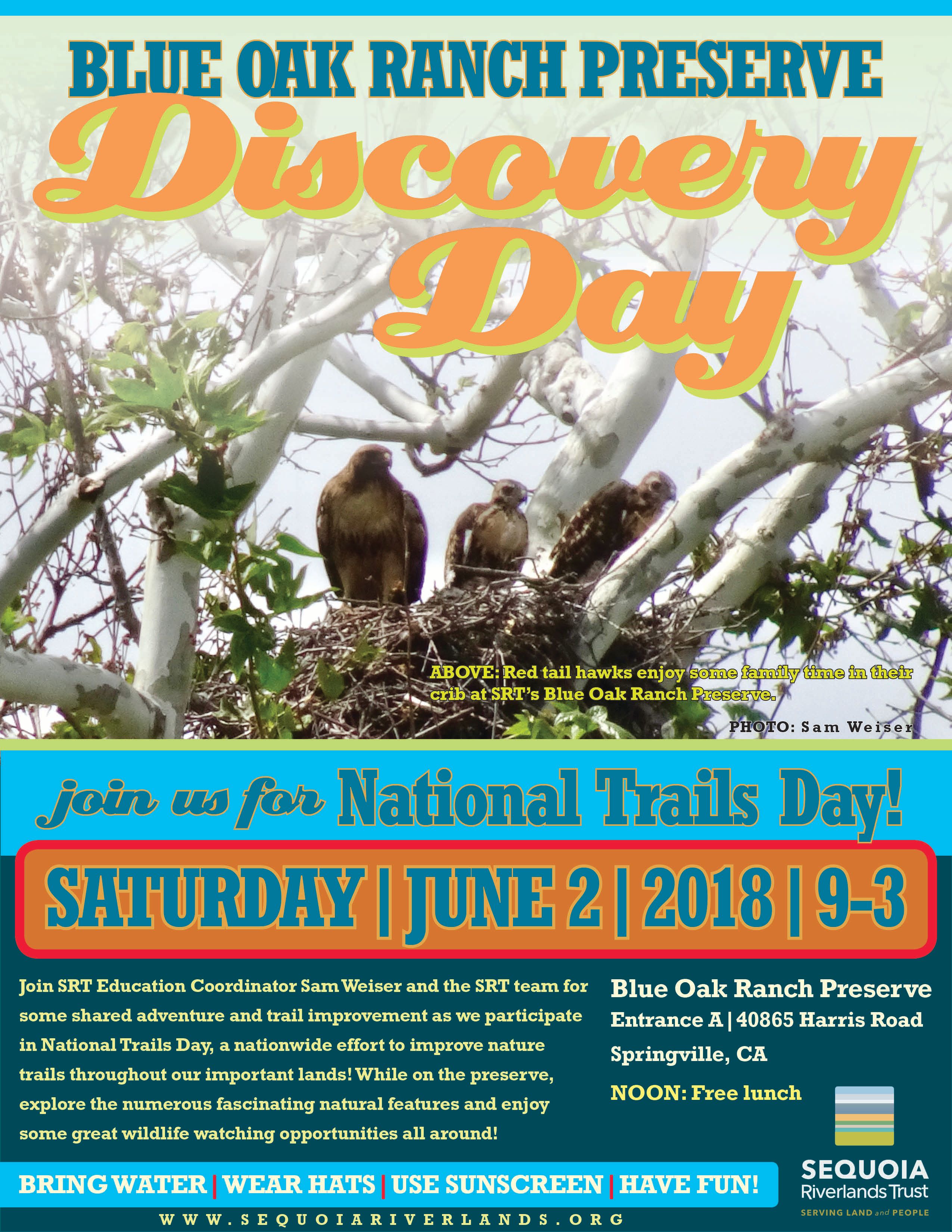 Join SRT Education Coordinator Sam Weiser and the SRT team for some shared adventure and trail improvement as we participate in National Trails Day, a nationwide effort to improve nature trails throughout our important lands! While on the preserve, explore the numerous fascinating natural features and enjoy some great wildlife watching opportunities all around!