For media inquiries, press interview scheduling, or community relations matters, please contact Aaron Collins, SRT Director of Communications. 
Wildflowers at Blue Oak Ranch Preserve
Diane on 03/19/2018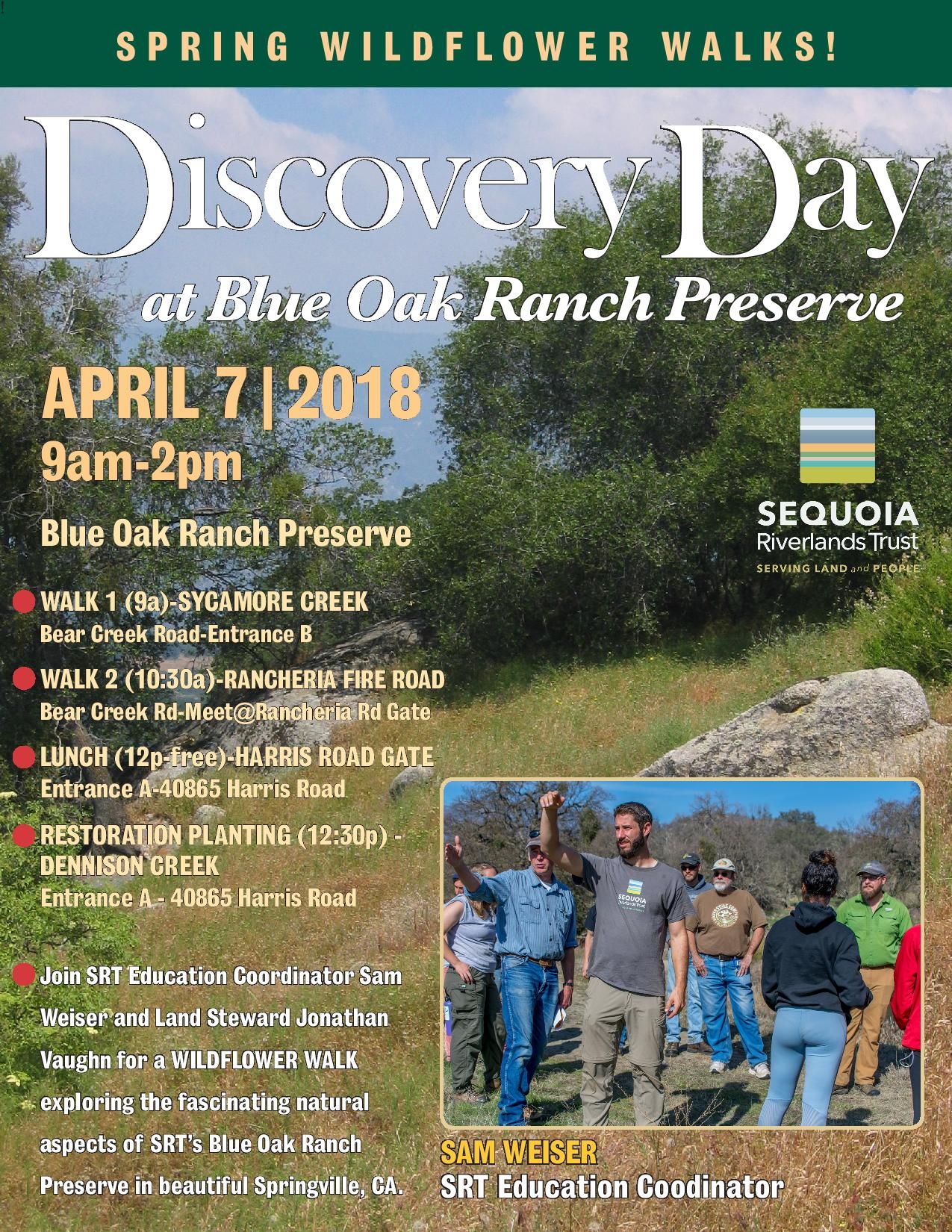 March rains have helped catch us up on winter water. Come see nature's spring handiwork at SRT's Blue Oak Ranch Preserve during a wildflower walk and talk! The day will feature two walks, plus lunch, plus a chance to help us with continued restoration efforts at the preserve.