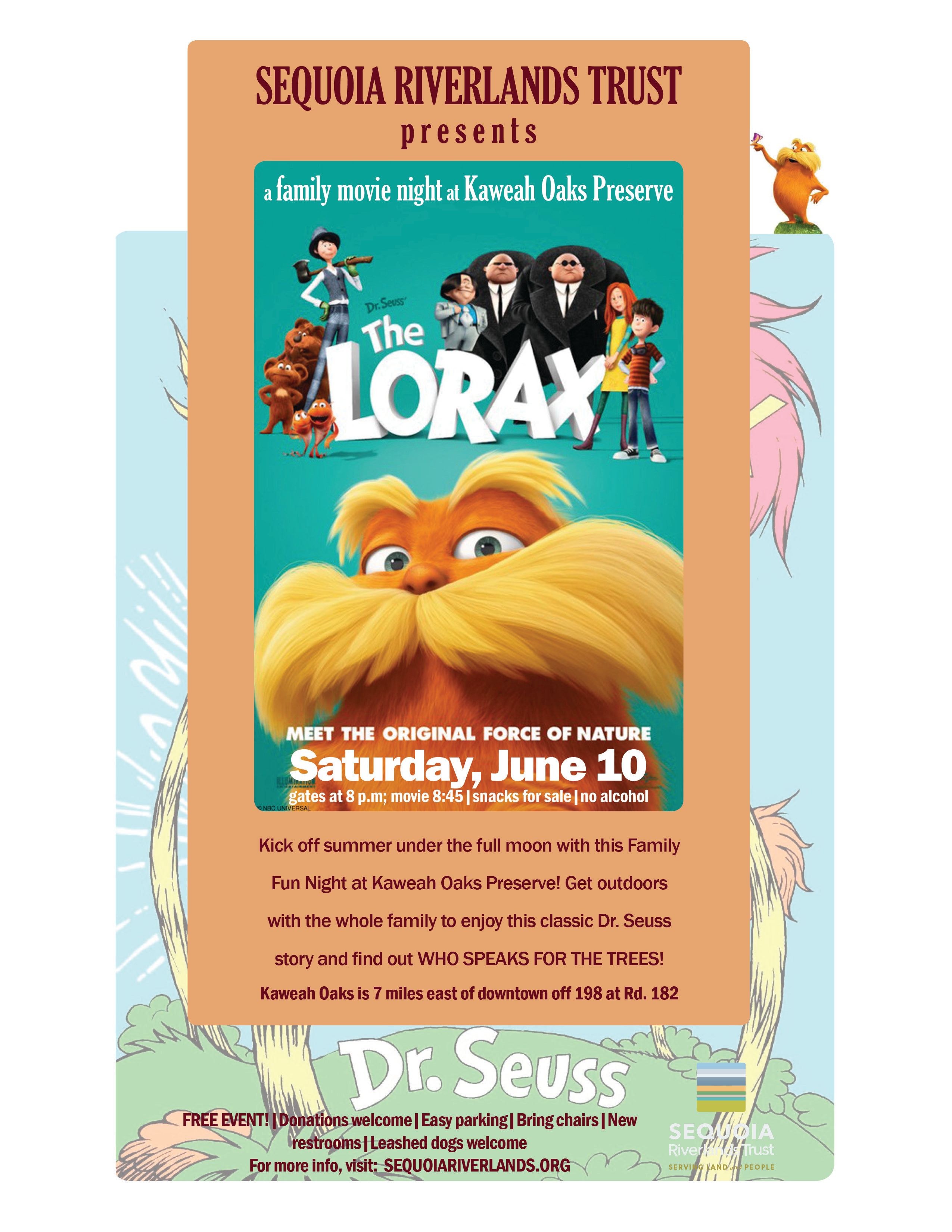 There are so many things you can do at Kaweah Oaks Preserve (KOP) - take a hike, walk your dog, sit by the water, watch birds. How about adding "see a movie" to that list?
SRT staff think that's a great idea, so we'll be showing the 2012 movie "The Lorax" at KOP on Saturday, June 10, and you are invited. The showing is FREE, too, so bring some chairs and the whole family to watch this animated film with an environmental message.
We'll start gathering around 8 p.m. that night, with the moving starting around 8:45. We'll have snacks and drinks available, or bring your own (no alcohol allowed in, sorry). This event is family friendly and KOP is dog friendly, so feel free to bring your leashed family members too.
The front gate will be open so you can park closer to the event area, where the movie showing will take place, so you won't have to lug your stuff all the way in. KOP has new, permanent bathrooms that are probably cleaner than your average movie theater, making for one less worry on your night out.
And remember: "Unless someone like you cares a whole awful lot, nothing is going to get better, it's not."