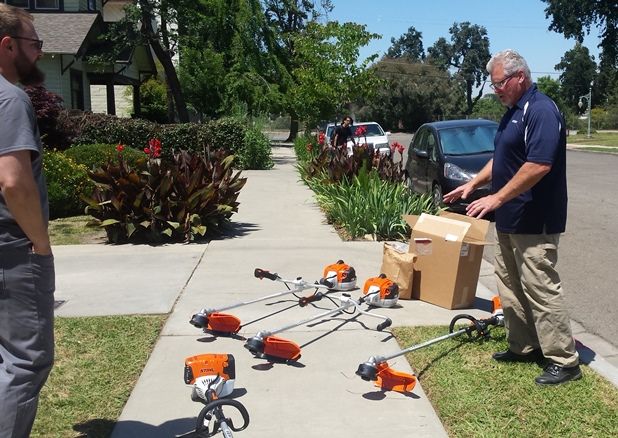 SRT would like to thank Pacific Stihl and Jensen and Pilegard for the donation of some much needed equipment: four heavy-duty weed whackers, four brush defenders and a pack of protective eyewear!
So great that Nat Weems of Pacific Stihl and Jim Kelch of Jensen and Pilegard came to SRT last week to personally present the items and give our land steward Jonathan Vaughn training on how to use them.
Our previous set of Stihl equipment gave us 10 years of heavy duty work at Kaweah Oaks Preserve and other sites, so we are thrilled to have new and more powerful "toys" to play with now!