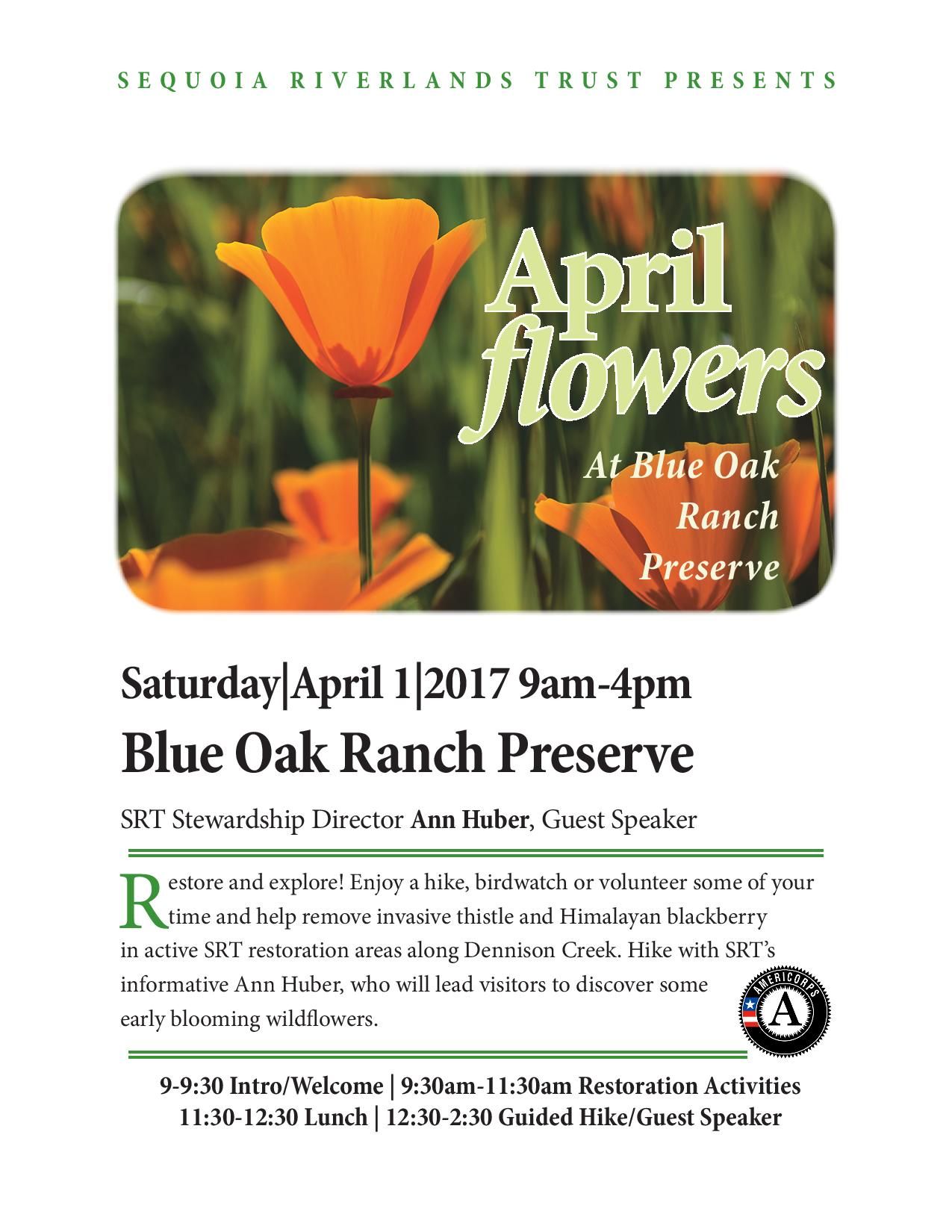 SRT opens Blue Oak Ranch Preserve to the public the first Saturday of the month, and this month we have a special treat: A walk led by SRT's Ann Huber! We had hoped wildflowers would be the highlight of the walk, but unfortunately, winter's rains have made the grass grow very tall, squeezing out many wildflowers. Still, the preserve is lovely and green and there's lots to talk about, so come out and have fun with SRT.
Blue Oak will be open from 9 a.m. to 4 p.m on Saturday, with the walk taking place from 12:30 p.m. to 2:30 p.m. We'll do restoration work in the morning, which you can help with if you like, followed by a FREE lunch from 11:30 a.m. to 12:30 p.m. But come whenever you like and enjoy the greenery.
Special note: SRT will be using Entrance B, on Bear Creek Road, for this event. Follow signs for SCICON, Blue Oak is on the left a couple miles before the Tulare County Office of Education site.