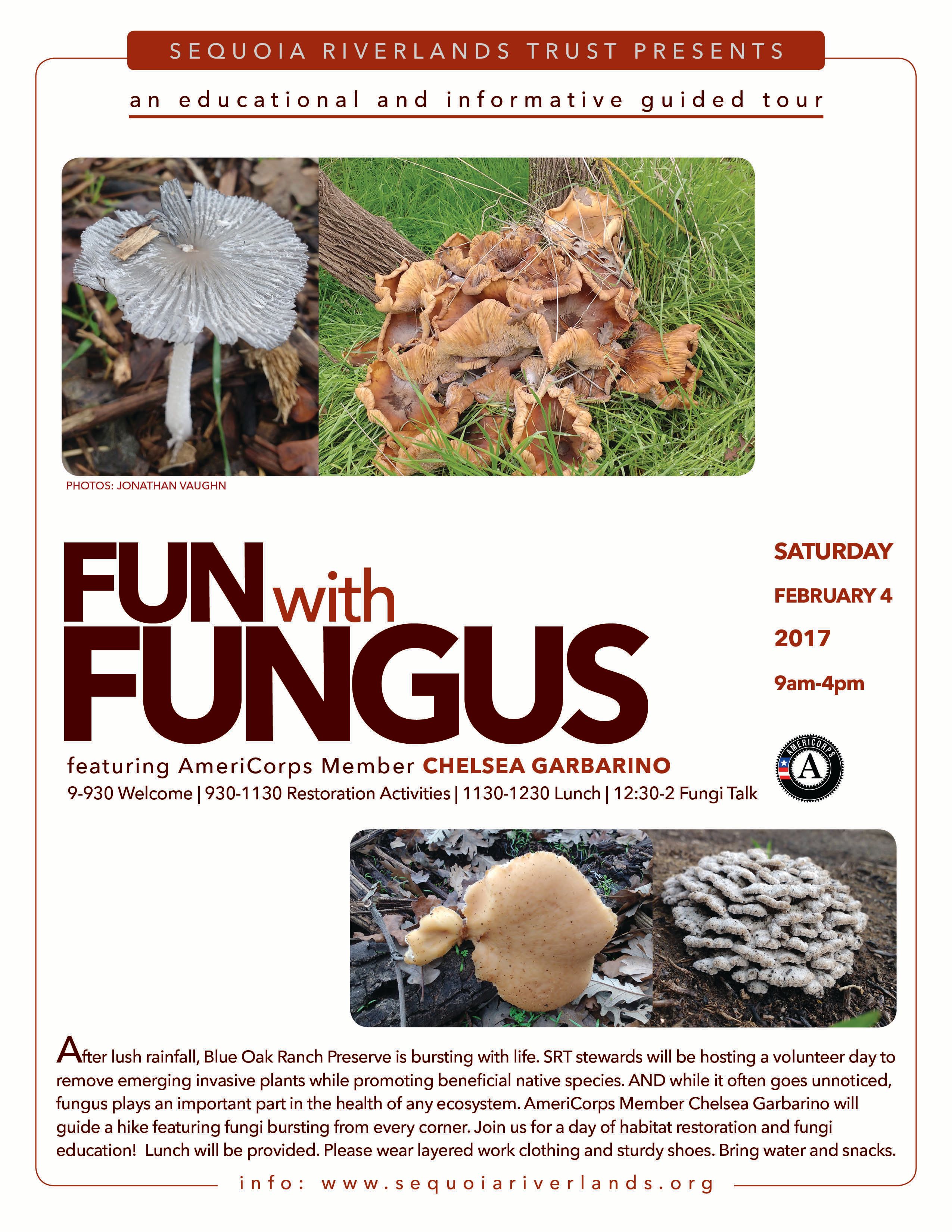 After lush rainfall, Blue Oak Ranch Preserve is bursting with life. SRT stewards will be hosting a volunteer day on Saturday, February 4 to remove the emerging invasive plants while promoting the growth of beneficial native species.
While it often goes unnoticed, fungus plays an important part in the health of any ecosystem. SRT Conservation Technician Chelsea Garbarino will guide a hike while discussing the fungi bursting from every corner. Join us for a day of habitat restoration and fungi education!
Lunch will be provided. Please wear layered work clothing and sturdy shoes. Bring water and snacks.
Schedule: 9-9:30 Welcome, 9:30-11:30 Restoration Activities, 11:30-12:30 Lunch, 12:30-2 Fungi Talk. The preserve will stay open until 4 p.m. for anyone who just wants to come visit.
Blue Oak Ranch is located along Harris Road east of Balch Park Road in Springville. See you Saturday!