Become a volunteer with Sequoia Riverlands Trust and engage yourself directly with the stewardship of the land we all love.
As an SRT volunteer you can...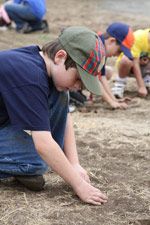 Help educate the next generation by becoming a naturalist to lead groups of elementary school students in educational activities at Kaweah Oaks Preserve
Staff our fun and educational SRT booth at fairs, farmers' markets, and other events. Let others know about how they too can help conserve the natural, cultural and agricultural legacy of the San Joaquin Valley and Southern Sierra Nevada
Join the Conservation Easement Monitoring Team and help us annually assess conservation lands
Work on SRT restoration and stewardship projects
Contribute your time to staff special events
Help propagate native and drought-tolerant plants at our SRT Dry Creek Nursery
Join us in leading SRT nature hikes at one of our beautiful preserves
Assist us with office tasks
Create your own volunteer position – do you have a special skill that you would like to donate to SRT? Call and tell us your idea and we will explore creating a meaningful volunteer experience for you!
---
Overview
Get outside, get connected, and have fun- all for a great cause!
As part of our mission to protect and offer access to open spaces, Sequoia Riverlands Trust relies on many dedicated individuals to volunteer their time helping us restore and maintain the health of our nature preserves, and educate our community about sustainability. We offer a wide variety of volunteer opportunities for any age, physical ability, and interest! Spend time beautifying and restoring your community, work with students from local schools, meet fellow outdoor enthusiasts, enjoy spectacular views, and learn more about the history of the San Joaquin valley from our seasoned naturalists. 
Contact Bud Darwin, SRT's Education and Volunteer Director, to get started. Or check our our calendar for opportunities to work with us or train to be a volunteer naturalist.
What kinds of volunteer opportunities are available?
SRT offers a wide variety of ways to get involved with your community's outdoor spaces. Activities include planting native plants for our restoration and mitigation projects, trail building, trash clean-ups, assisting with environmental education presentations, and more! 
Where and when do these events take place?
Typically, volunteer events are hosted at one of SRT's six nature preserves in the San Joaquin Valley. We send emails with event details on our monthly volunteer newsletter at the beginning of every month. 
Who can volunteer?
Our volunteers range from elementary school children to retired individuals. School or college classes, youth groups, and businesses are all welcome. Anyone is welcome to attend! 
---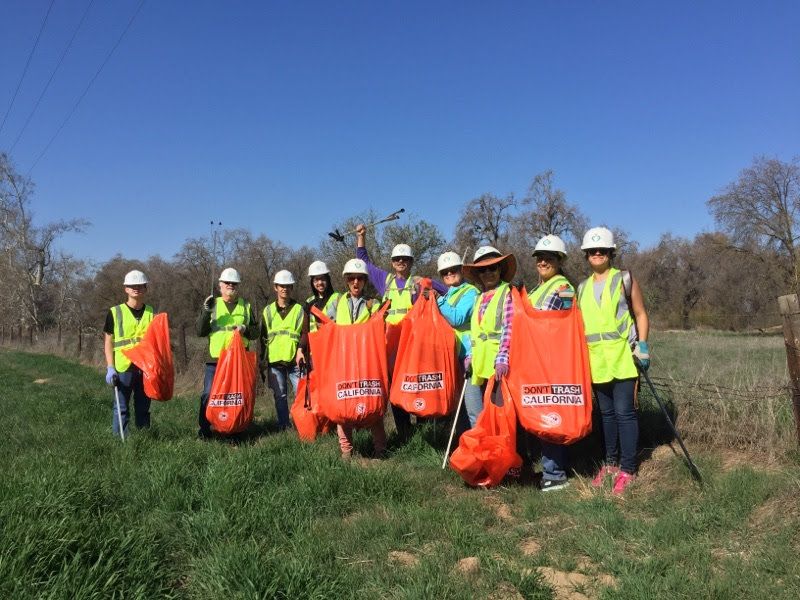 Get involved!
Let us bring the volunteer experience to you! Interested in volunteering but not quite sure where to start?