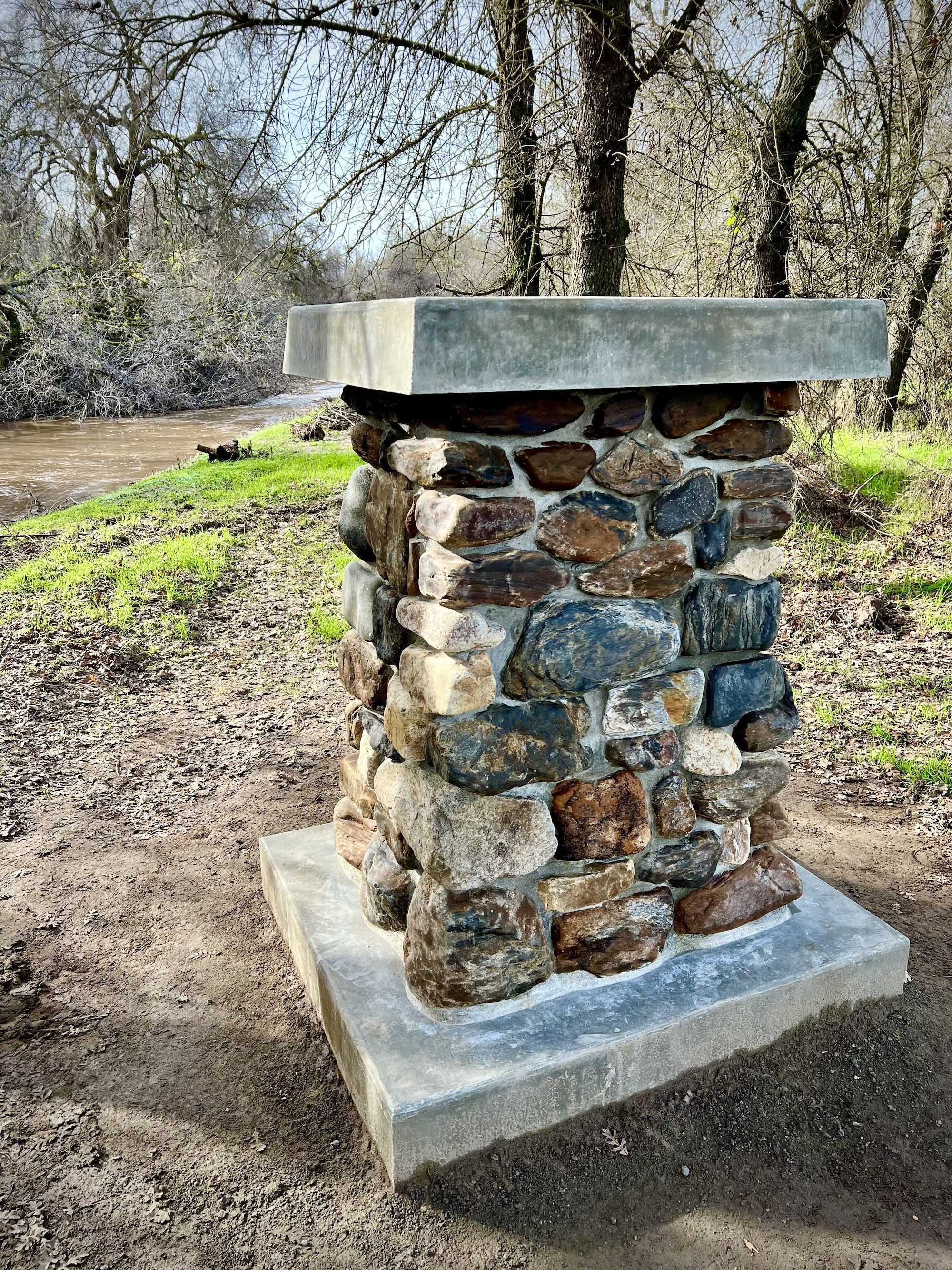 (EXETER, CA) - SRT Kaweah Oaks Preserve (KOP) has long served as an outdoor classroom in nature. It has been venue for SRT's annual Evening Under the Oaks fundraising dinner under the stars, and many other such events hosted by SRT. But while the sightlines for the massive trees were of course always great, seeing an emcee or performer over people's heads: not so much.
That issue will be remedied soon, with a new stage under construction for KOP's event area, now branded The Grove at Kaweah Oaks.
Over time, The Grove will feature other amenities as well, with construction slated for later.
The stage is being built by Contractor Lonnie Brown, who also serves as Dry Creek Preserve's caretaker; with native Dry Creek stone work by Romanian-bred and trained stone mason Pavel Finatean of Three Rivers-based Finatean Constructors; and with stage design by SRT Marketing and Communications Director Aaron Collins.
The stage's completion is expected this spring in time for Evening Under the Oaks' 2023 edition on Thursday, April 27.