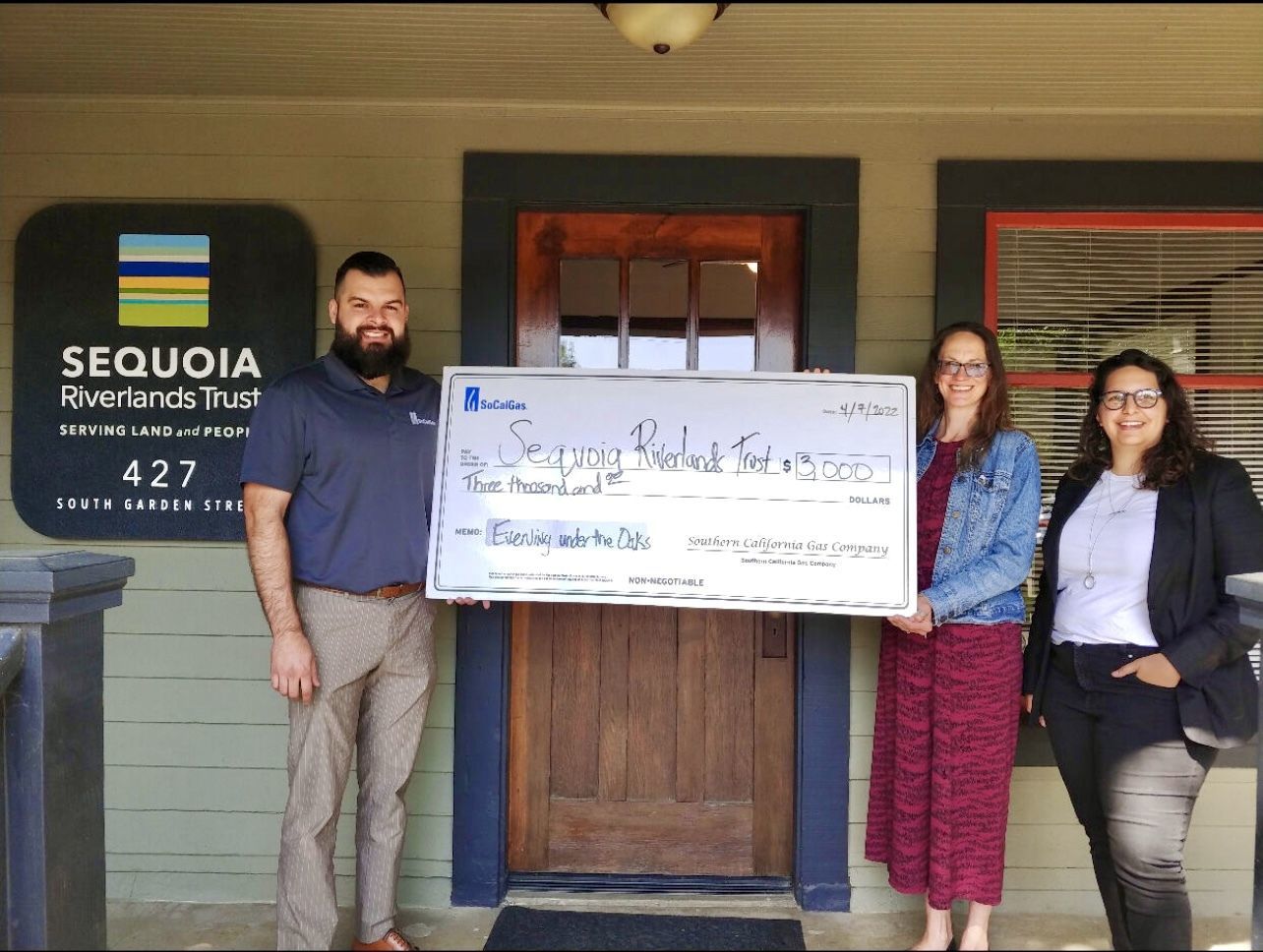 (FRESNO) - Thanks to generous support from SoCalGas, SRT's Evening Under the Oaks has earned major sponsorship from the regional utility. 
The announcement was made last week, but the arrangement is far from the first with SoCalGas, whose longtime support has fostered SRT education programming and a variety of other SRT efforts over the years.
"We're grateful for the ongoing productive relationship with SoCalGas and Miguel Ramirez, whose partnership we greatly value," said Logan Robertson, SRT Executive Director. "The resources they offer help support conservation education, public access to our nature preserves for enjoyment by all, and a variety of important environmental initiatives." 
Click here for ticket or sponsor information for Evening Under the Oaks!