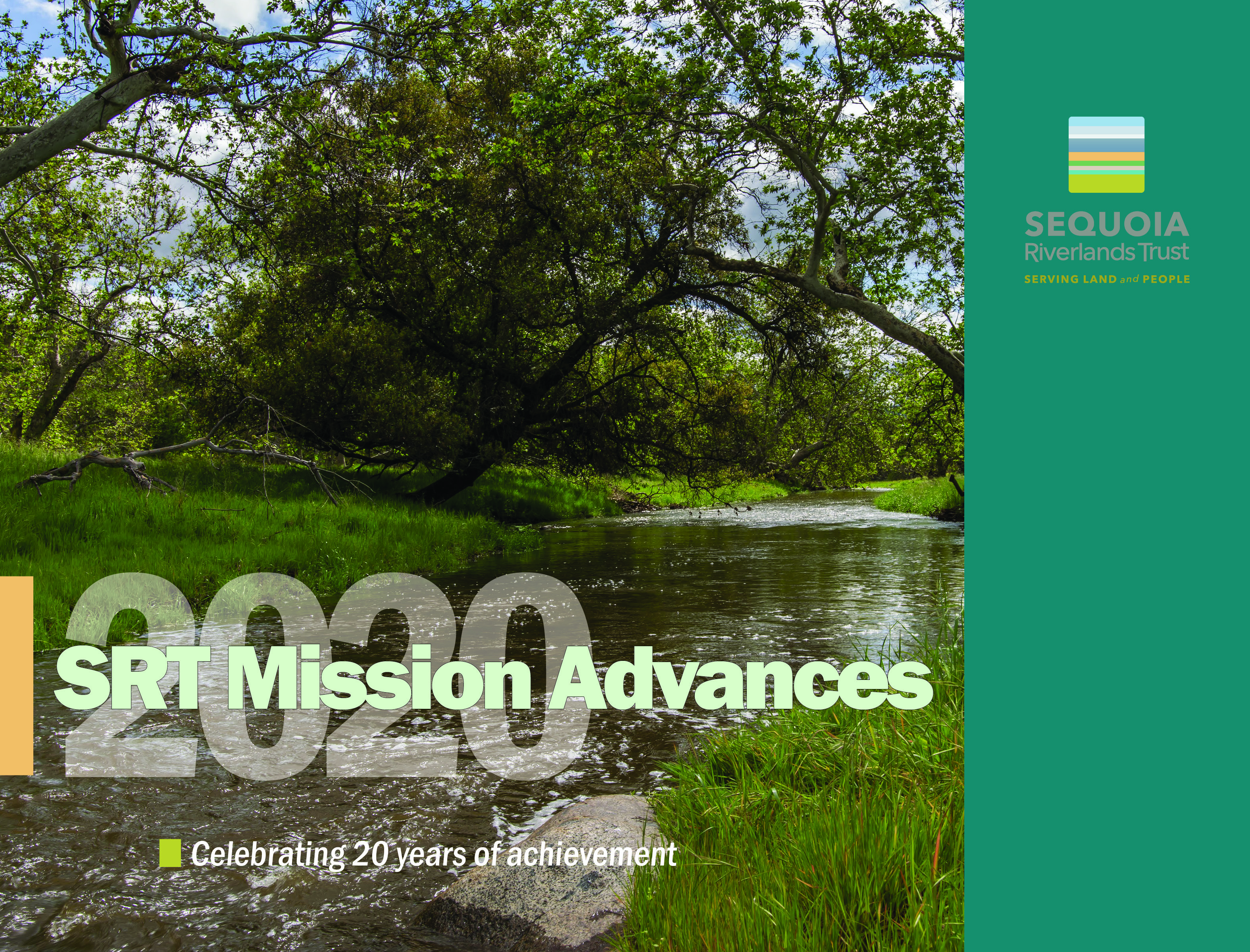 (VISALIA, CA) - The year 2020 was unforgettable in many ways. But SRT managed to weather the turbulent pandemic era and posted gains in nearly every aspect of its mission. To tell that story, SRT has published "2020 Mission Advances" its annual impact report which highlights 2020's many accomplishments and illustrates how its resources were invested and results obtained.
"Transparency is of utmost importance to nonprofit governance and our newly-published impact report, '2020 Mission Advances', definitely reflects our commitment to that priority,' said SRT Executive Director Logan Robertson Huecker, who took the reins in October. "We hope both our longtime and newer SRT community members will take a moment to consider the strong results of our productive partnership with them."
The 16-page report is available in both digital and print versions. To view the report on the SRT website, visit www.sequoiariverlands.org. To receive a printed copy via USPS, please request one via: info@@sequoiariverlands.org.