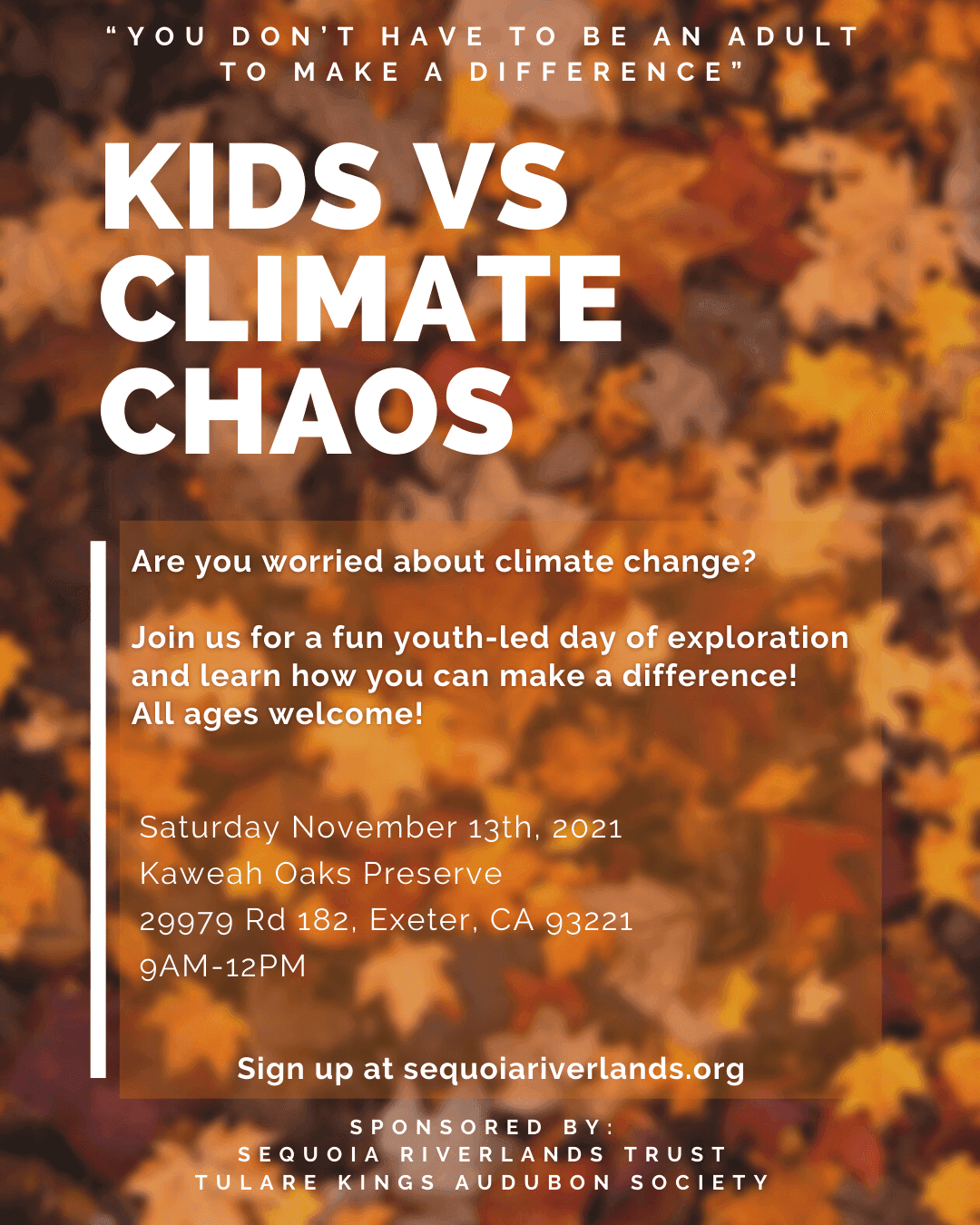 Are you interested in learning more about climate change and finding solutions?
Join us for this event at Kaweah Oaks Preserve! Though SRT is hosting the event, Kids Vs. Climate Chaos (the event) is planned and run by a group of students from around Tulare County by the same name. They are especially interested in how youth can make a difference, and want to reach out to other young people to create meaningful change. Come join them for a youth-led, family friendly event of exploration and discussion about the world around us.
If you have any questions, please feel free to reach out to SRT's Education Department at education@sequoiariverlands.org. Please RSVP HERE for this event if you are interested in food, as we will need a headcount.