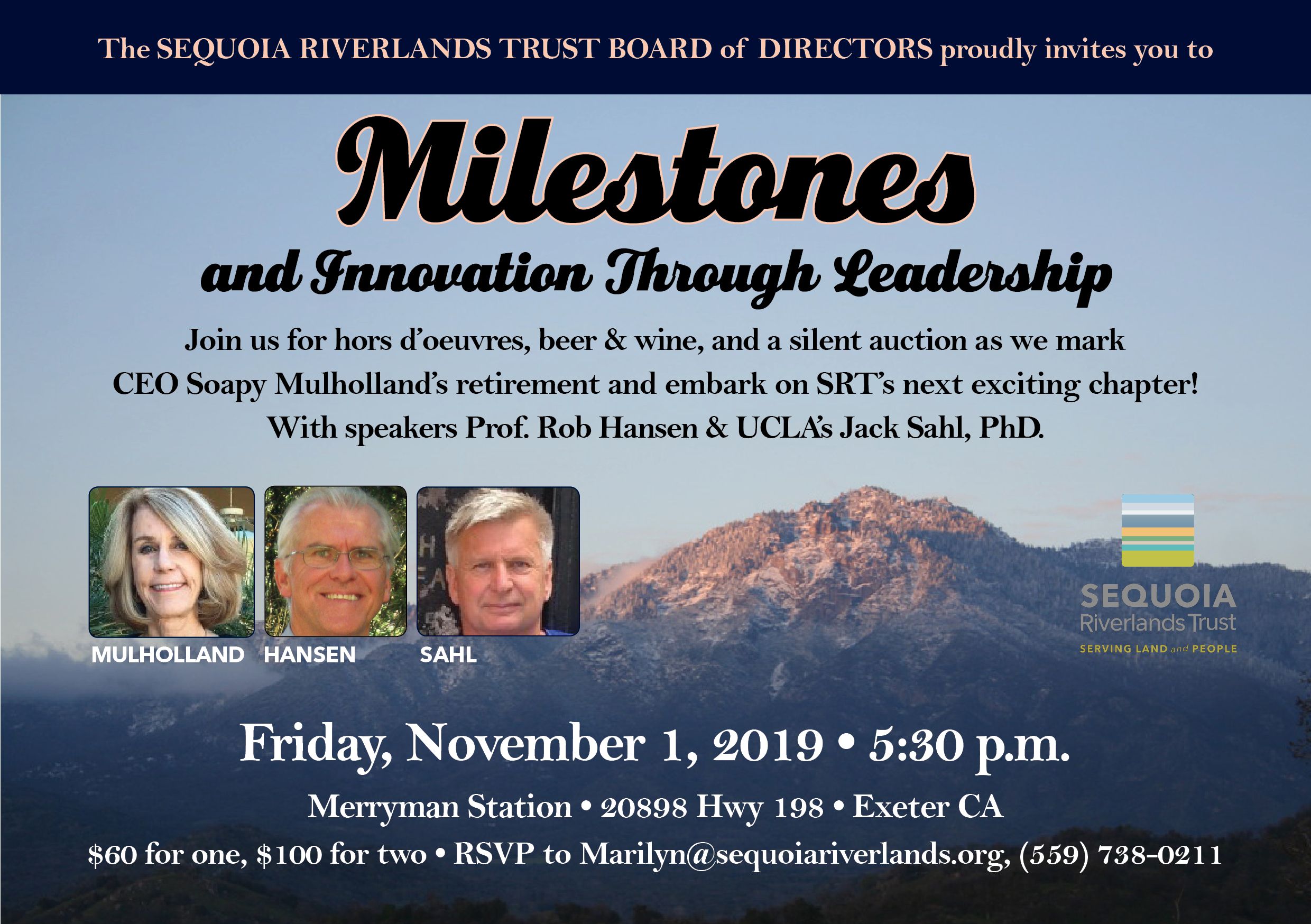 Join Sequoia Riverlands Trust in celebrating the many milestones achieved during President and CEO Soapy Mulholland's career at an event on Friday, November 1. "Milestones and Innovation Through Leadership" will look at all SRT has accomplished with Mulholland at the helm since 2001.
The event will be held at Merryman Station, located on Hwy. 198 just east of Exeter, beginning with wine/beer and conversation at 5:30 p.m., followed by h'ors doeurves and a presentation at 6. A silent auction will also be offered, along with a chance to donate for a special membership to honor Mulholland's legacy at SRT.
Tickets for the event are $60 for one, or $100 for a couple, and can be purchased by emailing or calling Marilyn Martin at 559-738-0211 Ext. 100 or marilyn@sequoiariverlands.org.