For media inquiries, press interview scheduling, or community relations matters, please contact Aaron Collins, SRT Director of Communications. 
Zombies at Kaweah Oaks Preserve?
Diane on 05/28/2019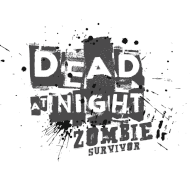 For most of the year, we can keep the zombies out of Kaweah Oaks Preserve. But come fall, as Halloween  approaches ... well, we do what we can, but sometimes they creep in, especially at night.
If you want to try to outrun the zombies at KOP this October, sign up for the inaugural Dead at Night 5K walk/run. Individuals and teams can try to outrace the undead along trails as dark settles in. Survive the race, and you can get some great prizes and food. 
For information and to register, visit https://runsignup.com/Race/CA/Exeter/DeadOfNight