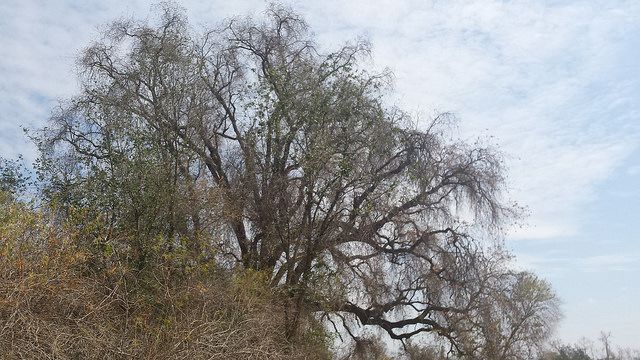 While Kaweah Oaks Preserve is normally a place you go to hear the sounds of nature, for the next 6 to 8 weeks, you may also hear the sound of some heavy equipment there.
Thanks to a Cal Fire grant, SRT staff has been working to design a plan for dealing with tree die-off at the preserve, especially around the closed Valley Oak Trail in the northwest corner of KOP. After an extensive planning period, we've begun work removing dead trees and have a crew in that will masticate many of those trees - and make some noise in the process. The bigger chunks of wood will be left to rot in place, creating not only habitat for insects and animals, but working as a greenhouse gas sink as well.
We're happy to get this work done, and to be the only area in the Central Valley that received this grant for fuels reduction. Removing dead trees will of course help prevent fires from spreading. And sometime in the near future, the trail should be safe for visitors again, too, with the danger of falling tree limbs removed. 
We're sorry that KOP might not be quite as peaceful as usual for a bit - but happy to be making the preserve a safer, more useful place for everyone.