For media inquiries, press interview scheduling, or community relations matters, please contact Aaron Collins, SRT Director of Communications. 
Native Plant Sale Nov. 3 at SRT Dry Creek Nursery
Aaron on 10/24/2018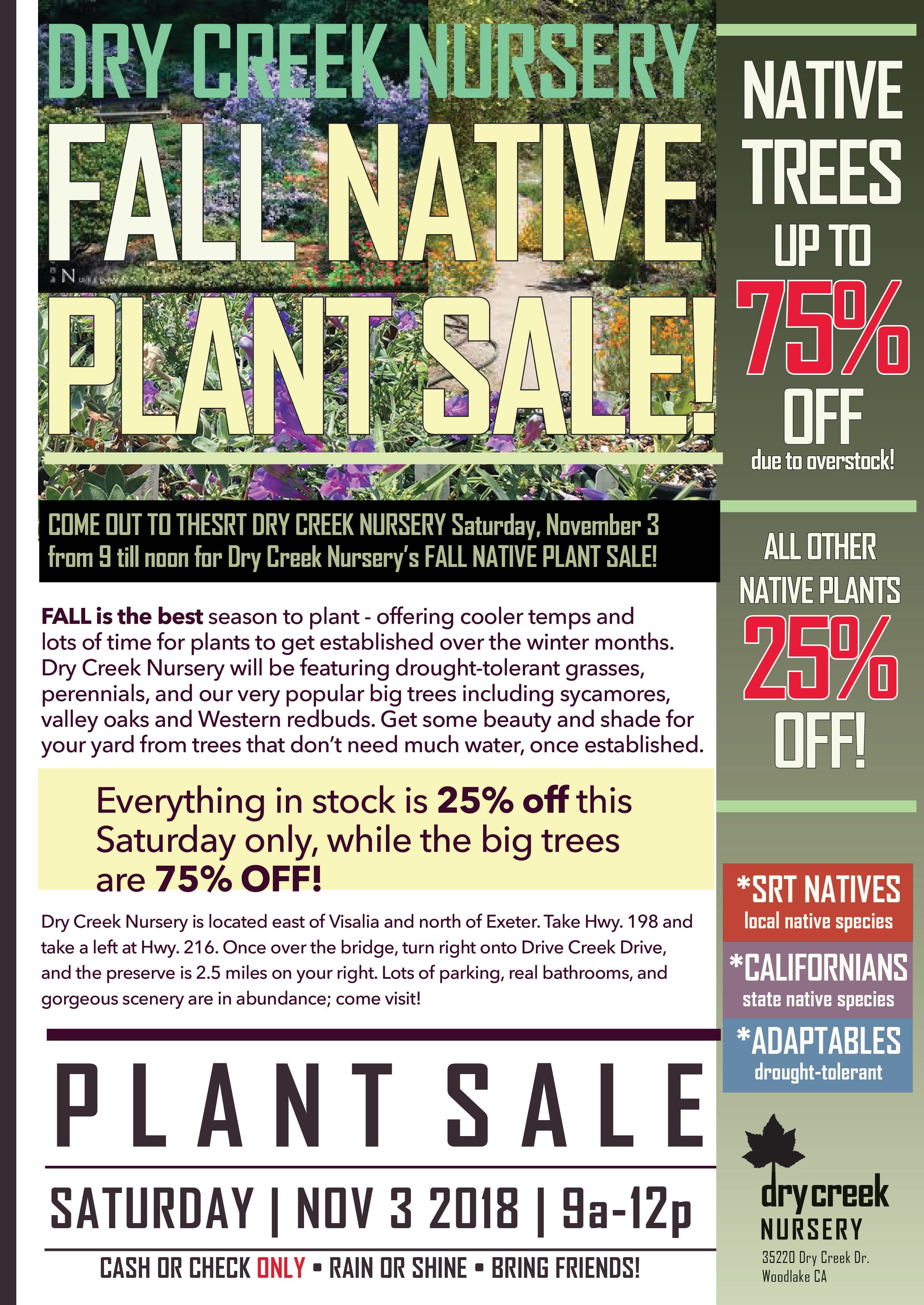 FALL is the best season to plant - offering cooler temps and lots of time for plants to get established over the winter months. Dry Creek Nursery will be featuring drought-tolerant grasses, perennials, and our very popular big trees including sycamores, valley oaks and Western redbuds. Get some beauty and shade for your yard from trees that don't need much water, once established.
    Everything in stock is 25% off this Saturday only, while the big trees 
    are 75% OFF!