For media inquiries, press interview scheduling, or community relations matters, please contact Aaron Collins, SRT Director of Communications. 
Blue Oak Ranch Discovery Day September 8
Aaron on 08/16/2018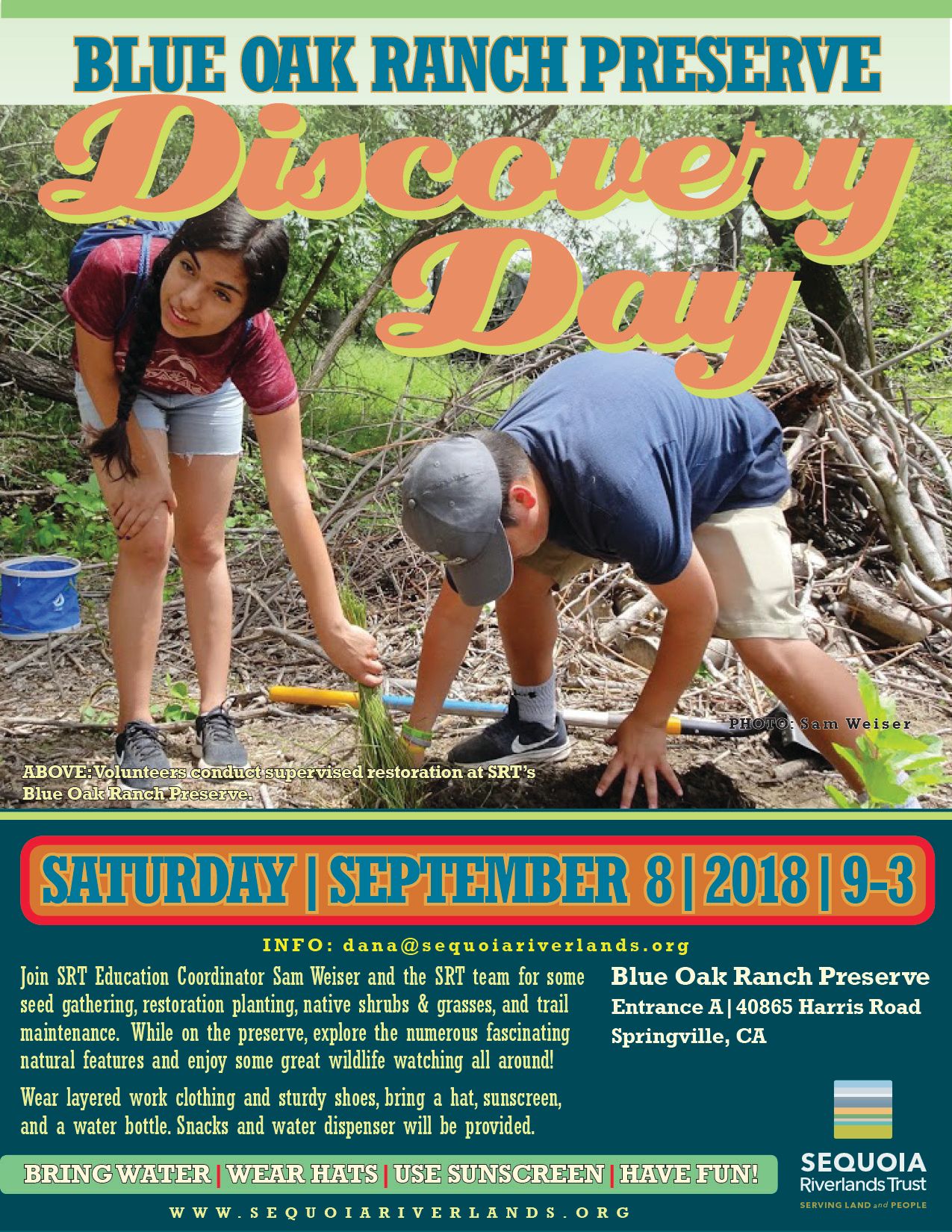 Join SRT Education Coordinator Sam Weiser and the SRT team for some seed gathering, restoration planting, native shrubs & grasses, and trail maintenance.  While on the preserve, explore the numerous fascinating natural features and enjoy some great wildlife watching all around!
Wear layered work clothing and sturdy shoes, bring a hat, sunscreen, and a water bottle. Snacks and water dispenser will be provided. See you at Blue Oak Discovery Day!