For media inquiries, press interview scheduling, or community relations matters, please contact Aaron Collins, SRT Director of Communications. 
SequoiaFest returns April 19
Diane on 03/23/2018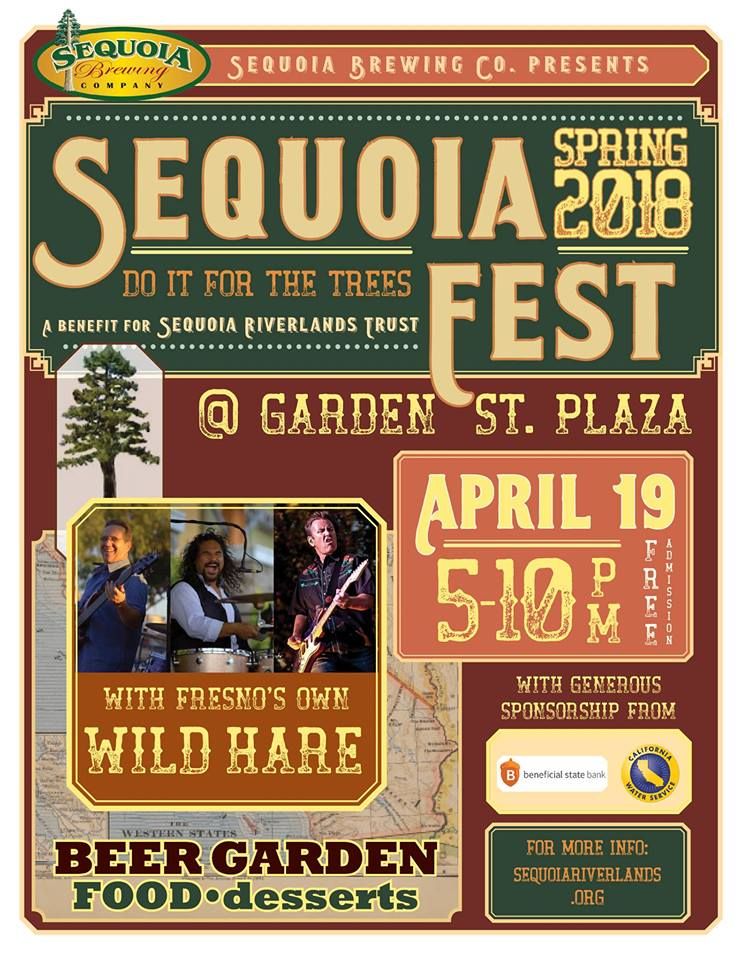 We loved doing SequoiaFest, our downtown Visalia party celebrating our partnership with Sequoia Brewing Co., twice in 2017. So we're doing it again in 2018, twice, with the first event scheduled for 5-10 p.m. on Thursday, April 19.
SequoiaFest returns to Garden Street Plaza on Main Street in Visalia, featuring live music by Fresno's Wild Hare, great food and beer from Sequoia Brewing Co., and lots and lots of fun. Come dance with the SRT staff - it's one of our favorite things to do when we aren't out in nature. The event is free as always, and half of the proceeds from beer sales will go to SRT to continue our work at KOP and out five other nature preserves.