For media inquiries, press interview scheduling, or community relations matters, please contact Aaron Collins, SRT Director of Communications. 
Invasive Species at Blue Oak Ranch Preserve Mar. 3!
Aaron on 03/02/2018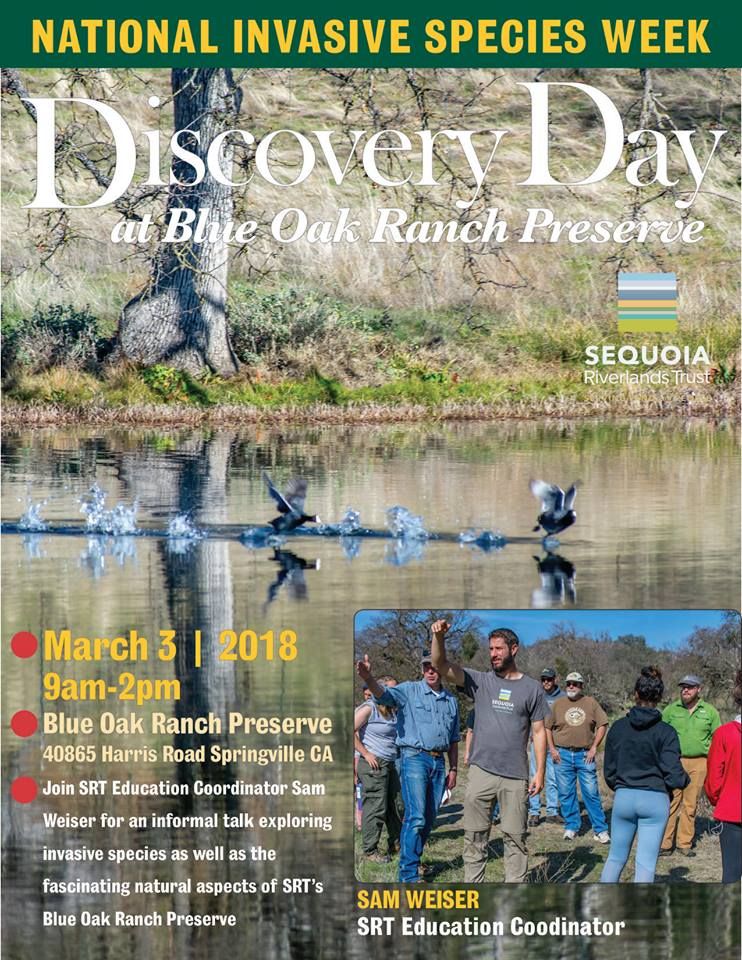 It's National Invasive Species Week so we're headed to SRT's Blue Oak Ranch Preserve for a talk about the pesky invaders plus the more natural aspects of the ranch, including some insights on seasonal plant behaviors known as Phenology. JOIN US!