For media inquiries, press interview scheduling, or community relations matters, please contact Aaron Collins, SRT Director of Communications. 
Blue Oak Discovery Day: The Whys and Hows of Grazing
Posted by Aaron on 01/26/2018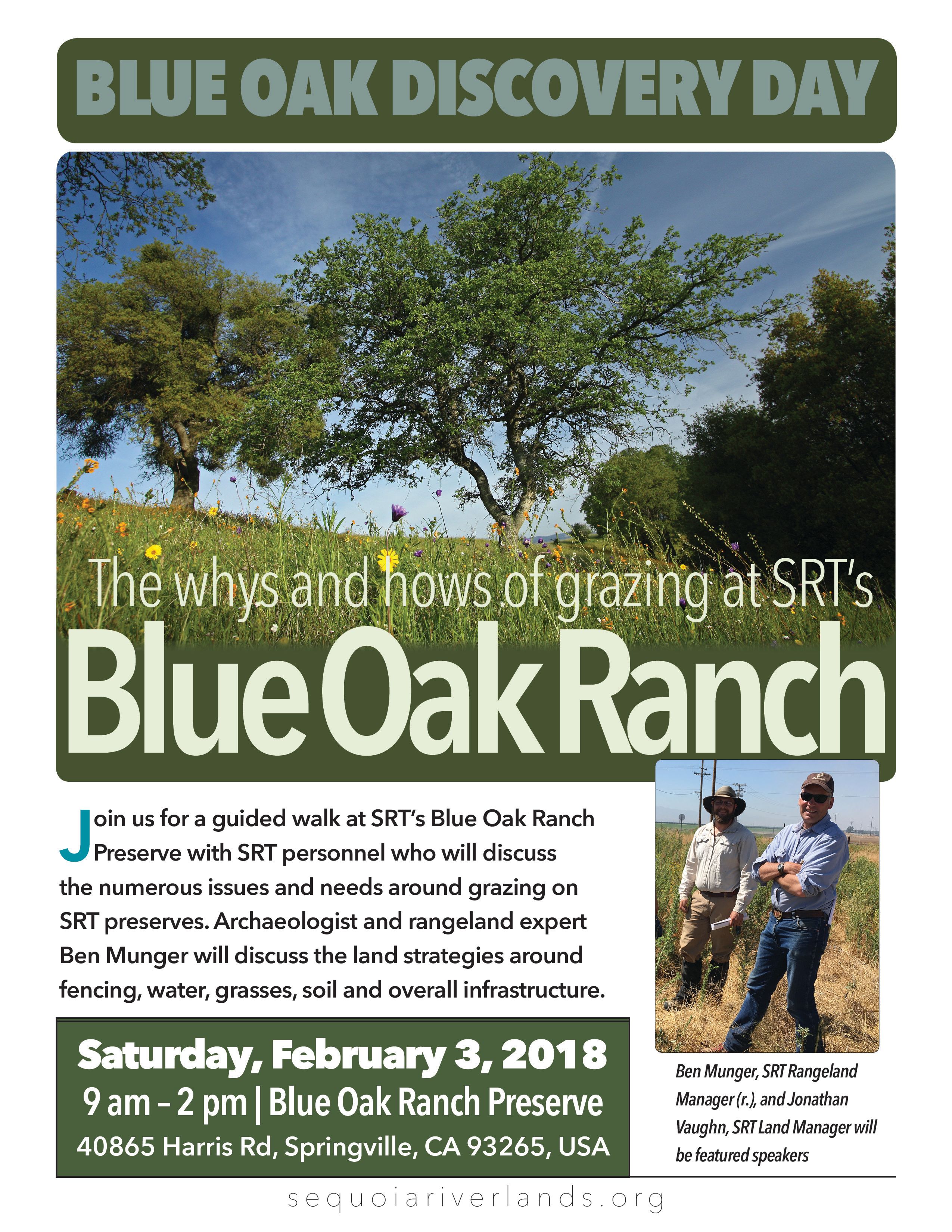 Join us for a guided walk at SRT's Blue Oak Ranch Preserve with SRT personnel who will discuss the numerous issues and needs around grazing on SRT preserves. Archaeologist and rangeland expert Ben Munger will discuss the land strategies around fencing, water, grasses, soil and overall infrastructure.