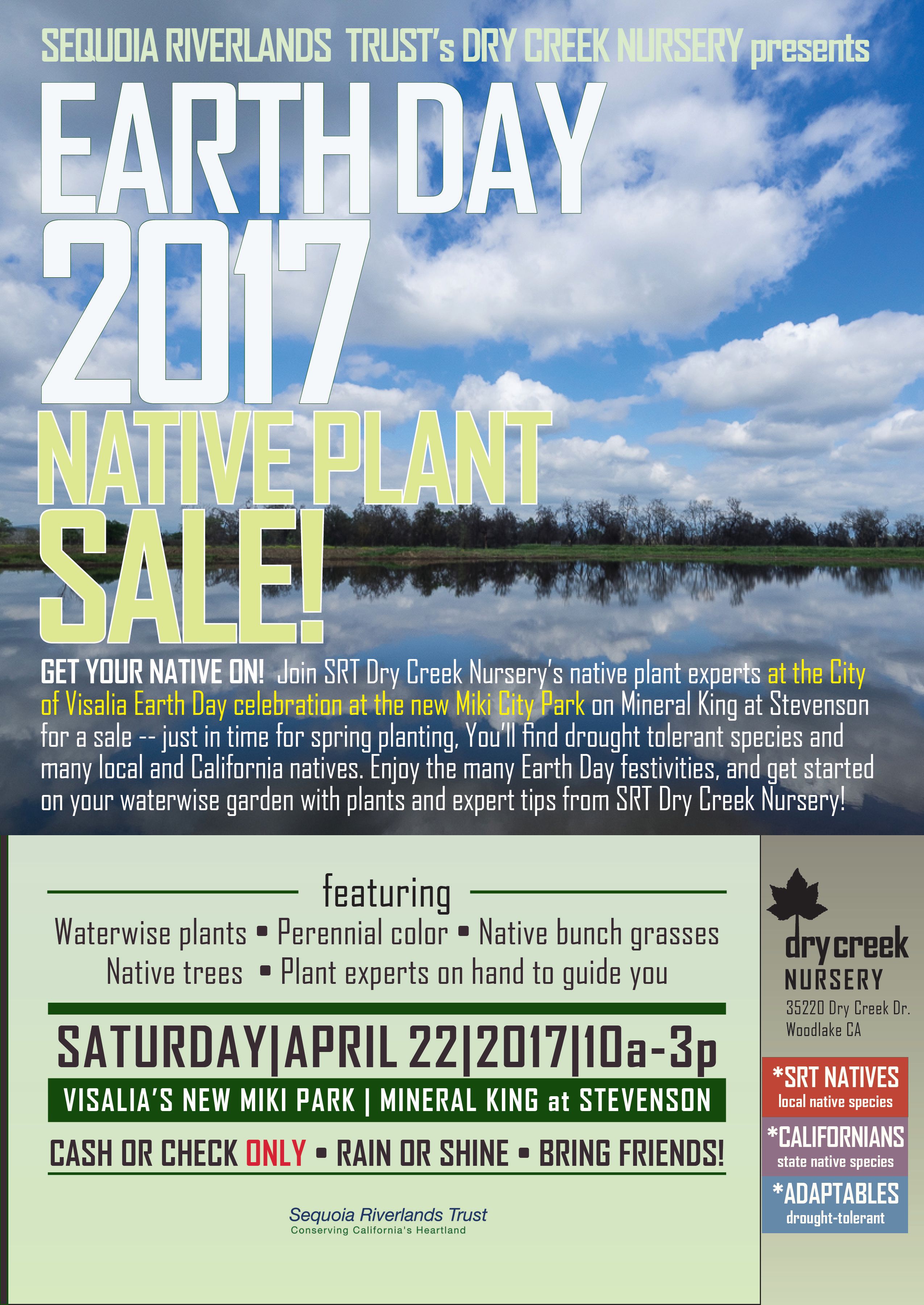 SRT will celebrate Earth Day on Saturday, April 22 - being an environmentally aware organization, it's sort of like our birthday! That means anyone who wants to hang out with us will be out guests for the party.
We'll start our day at the City of Visalia's Earth Day event, which takes place at the new Miki City Park on Mineral King. From 10 a.m. to 3 p.m., we'll be there, and even better, we're having a plant sale. Just in time for spring planting, we'll be selling plants from SRT's Native Plant Nursery - all drought tolerant and many local and California Natives. Come out and get started on your waterwise garden with some plants and tips from SRT.
Want to get even closer to nature? We'll be offering free bus rides to Kaweah Oaks Preserve on the hour starting late morning. At KOP you can hike, birdwatch, have a picnic, or play some games with our AmeriCorps staffers Ian and Vincent. Buses will return to Miki City Park every hour with the last one returning around 2 p.m. Be earth-friendly and share the ride.
See you on Earth Day!