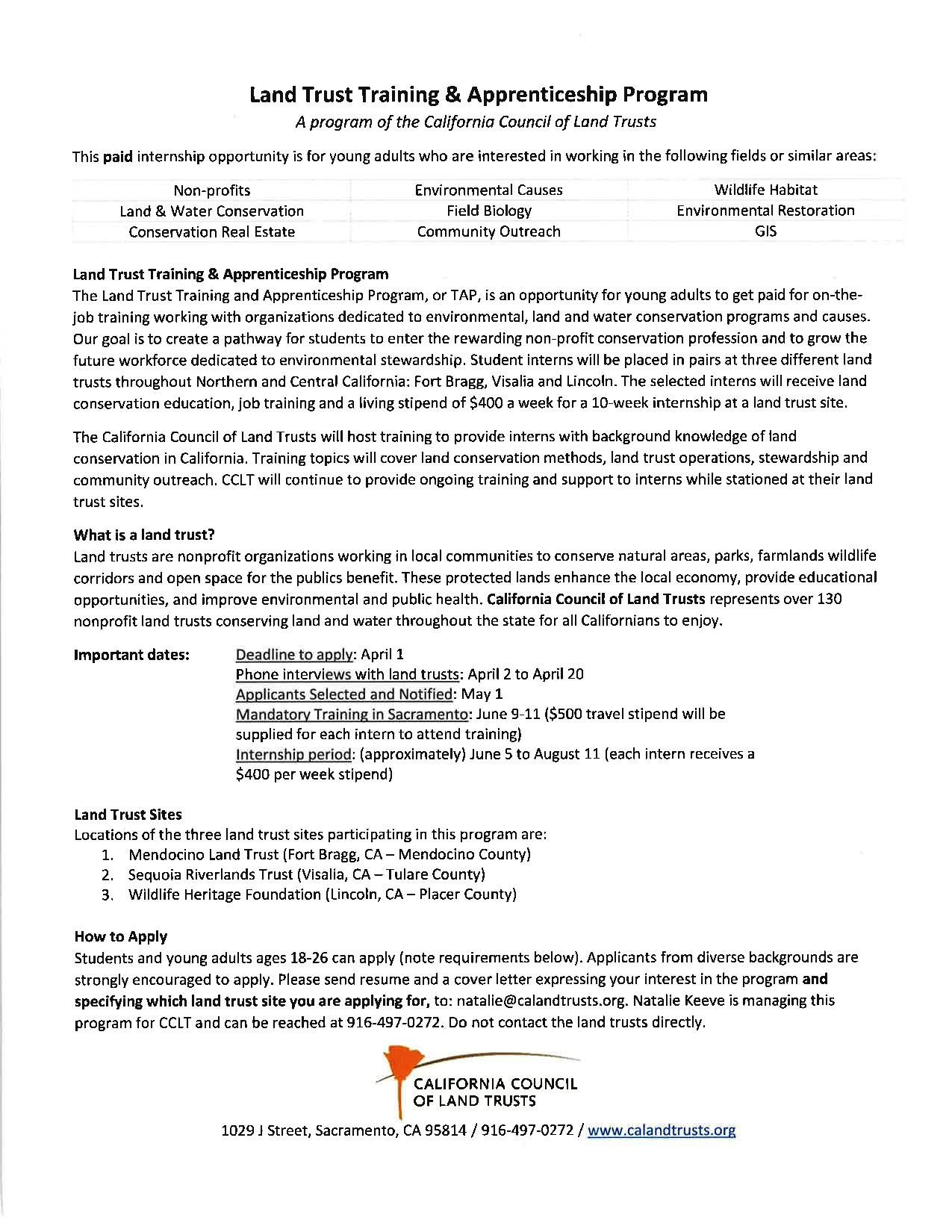 Sequoia Riverlands Trust is offering two paid internships this summer for 10 weeks. The interns will be paid by the California Council of Land Trusts, a statewide organization of which SRT is a member.
The interns will have the opportunity to work with both SRT's Education and Stewardship departments, as well as get training from CCLT in land conservation. Interns will assist with a wide variety of SRT's focus areas, including stewardship of nature preserves, restoration and mitigation site maintenance and monitoring, environmental education and native plant nursery operations.
The positions are open to people ages 18-26. Applicants from diverse backgrounds are strongly encouraged to apply. To apply, send a resume and cover latter to CCLT's Natalie Keeve, making sure to mention you are applying for the SRT internship, at natalie@calandtrusts.org.