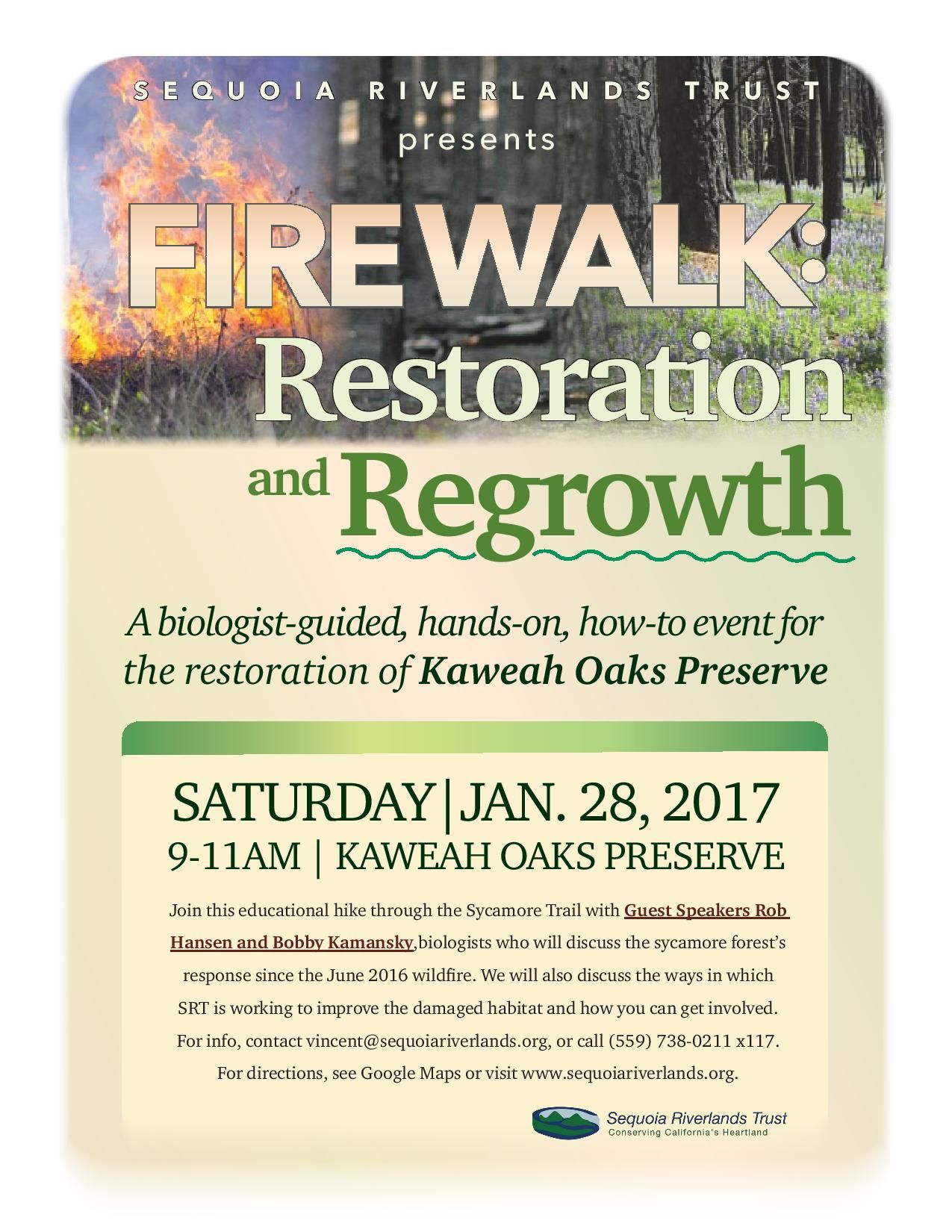 SRT will hold its second educational hike on Restoration and Regrowth following last summer's fire on the Sycamore Trail at Kaweah Oaks Preserve on Saturday, Jan. 28 from 9-11 a.m.
Guest speakers Rob Hansen and Bobby Kamansky will discuss the sycamore forest's response to the 2016 blaze, and how SRT is working to improve the damaged habitat. The trail is officially closed to the public for a few more months, so this is a great opportunity to see it up close. Recent rains are bringing more life back to the site, too!
For more information, contact vincent@sequoiariverlands.org or 559-738-0211 Ext. 117.