For media inquiries, press interview scheduling, or community relations matters, please contact Aaron Collins, SRT Director of Communications. 
TARANTULAS at Dry Creek Preserve!
Aaron on 10/26/2016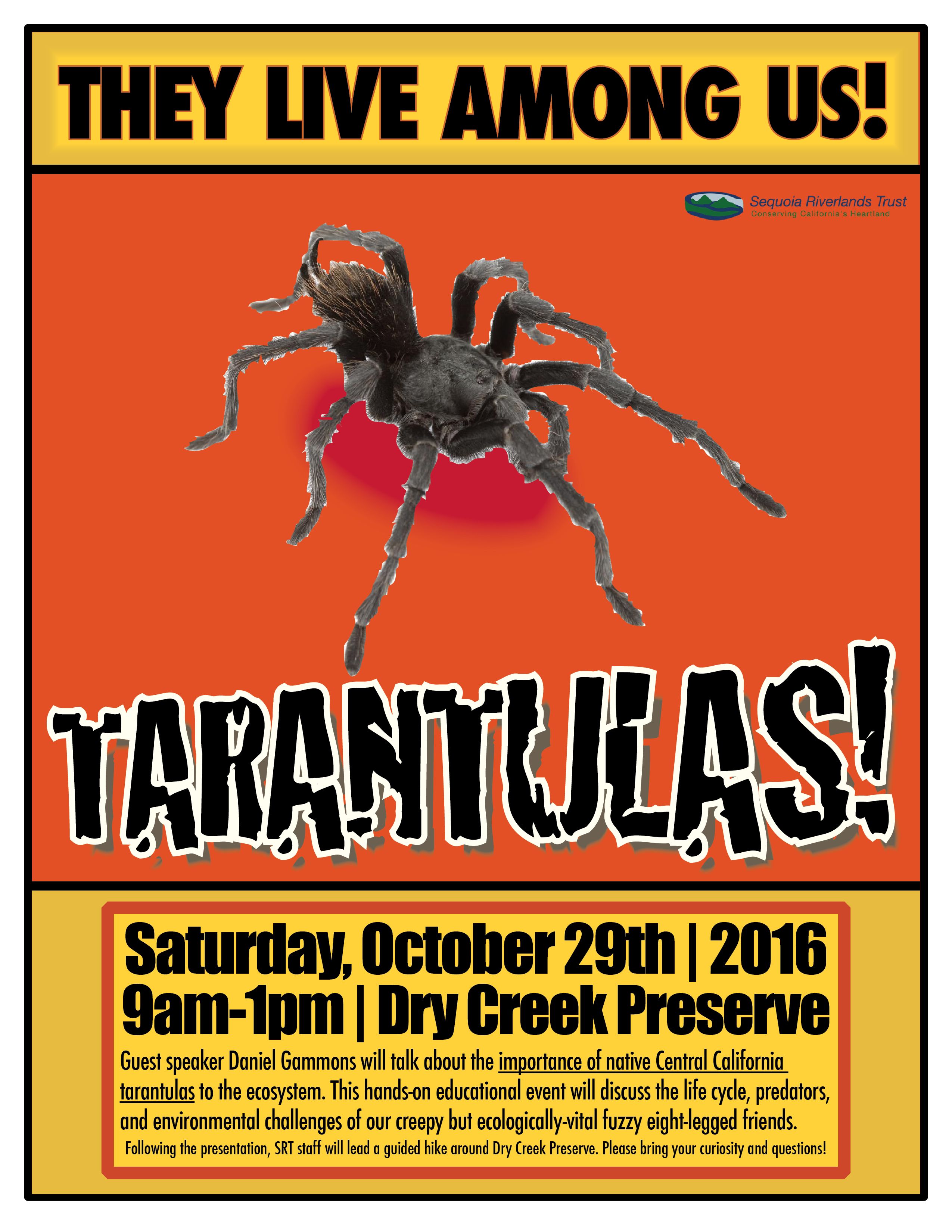 Saturday, October 29th | 2016
9am-1pm | Dry Creek Preserve
Guest speaker Daniel Gammons will talk about the importance of native Central California tarantulas to the ecosystem. This hands-on educational event will discuss the life cycle, predators, and environmental challenges of our creepy but ecologically-vital fuzzy eight-legged friends.
Following the presentation, SRT staff will lead a guided hike around Dry Creek Preserve. Please bring your curiosity and questions!