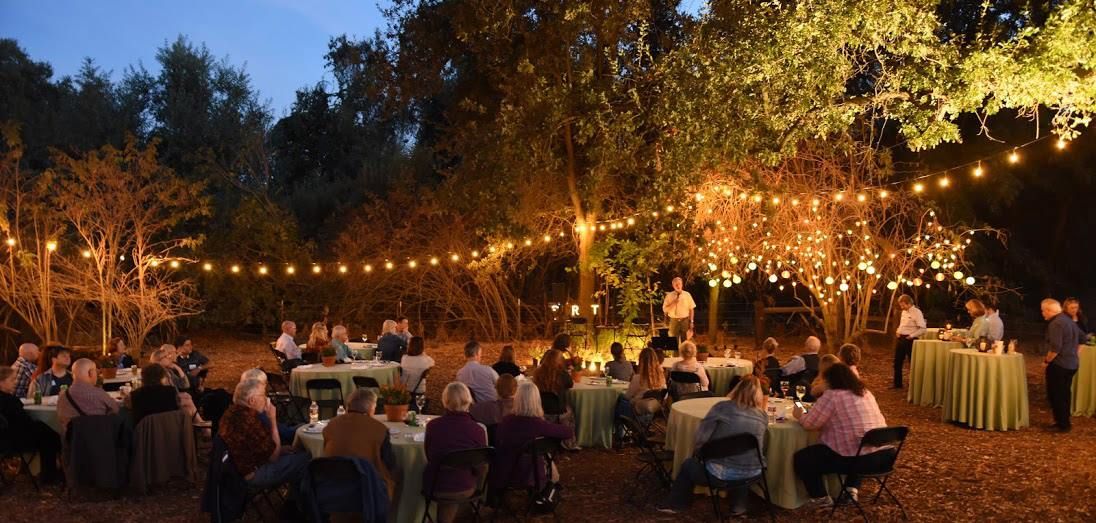 Evening Under the Oaks 2016 was held Friday, Oct. 7 at Kaweah Oaks Preserve, and was the beautiful, elegant, magical evening we'd hoped for.
We started the evening with a visit from Fresno Wildlife Rescue and Rehabilitation Services, who brought owls, a vulture, and hawks to meet and greet our guests. After a visit with the wildlife, guests saw a newly-imagined event area, turned into an outdoor cafe for the night with strings of lights overhead big tables for groups and bistro tables for more intimate conversations.
We dined on magnificent Vintage Press bites and desserts, while sipping on donated wine, beer and juice. Valley Public Radio's Ezra David Romero was our fantastic host for the night, introducing SRT's Board Vice Chair Bill DeLain and President and CEO Soapy Mulholland, plus musicians Andrew Kenefick and Sarai Guzman and our honoree for the evening Bill Tweed.
We hope you all enjoyed the event, and look forward to seeing you at KOP one day soon again!