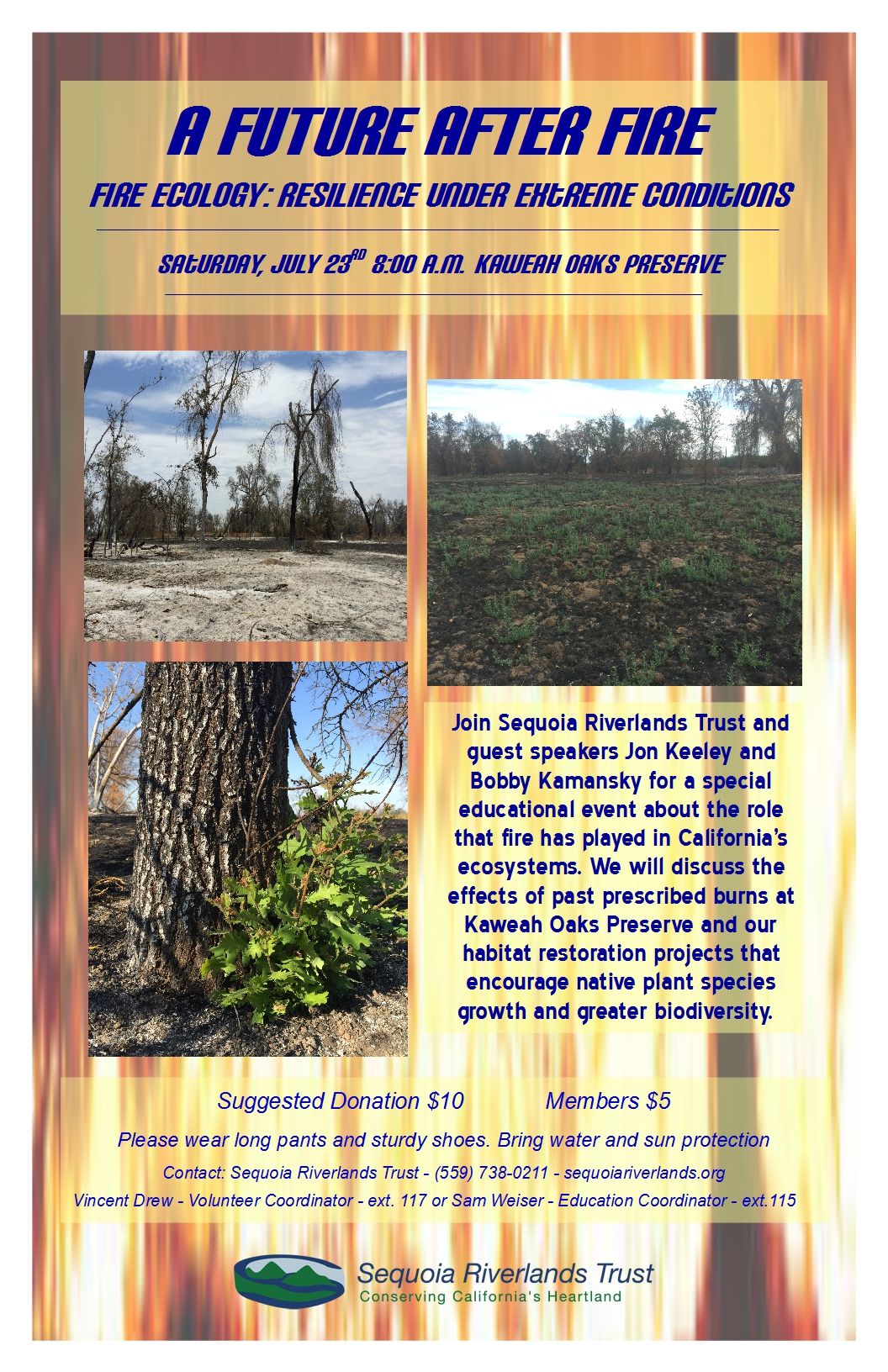 Want to learn more about how the recent fire at KOP affected the landscape? It isn't all bad news when a fire comes through a natural area. Local experts Bobby Kamansky and Jon Keeley will talk about prescribed burns, their effects and why biodiversity is important.
Suggested donation is $5 for SRT members, and $10 for nonmembers. Want to become a member? You can sign up online here: https://sequoiariverlandsorg.presencehost.net/what-you-can-do-see/donate.html
Make sure you wear long pants and sturdy shoes to this talk, as we will walk around the preserve. Water and sun protection are also musts.
For more information, contact SRT's Sam Weiser or Vincent Drew at 559-738-0211.