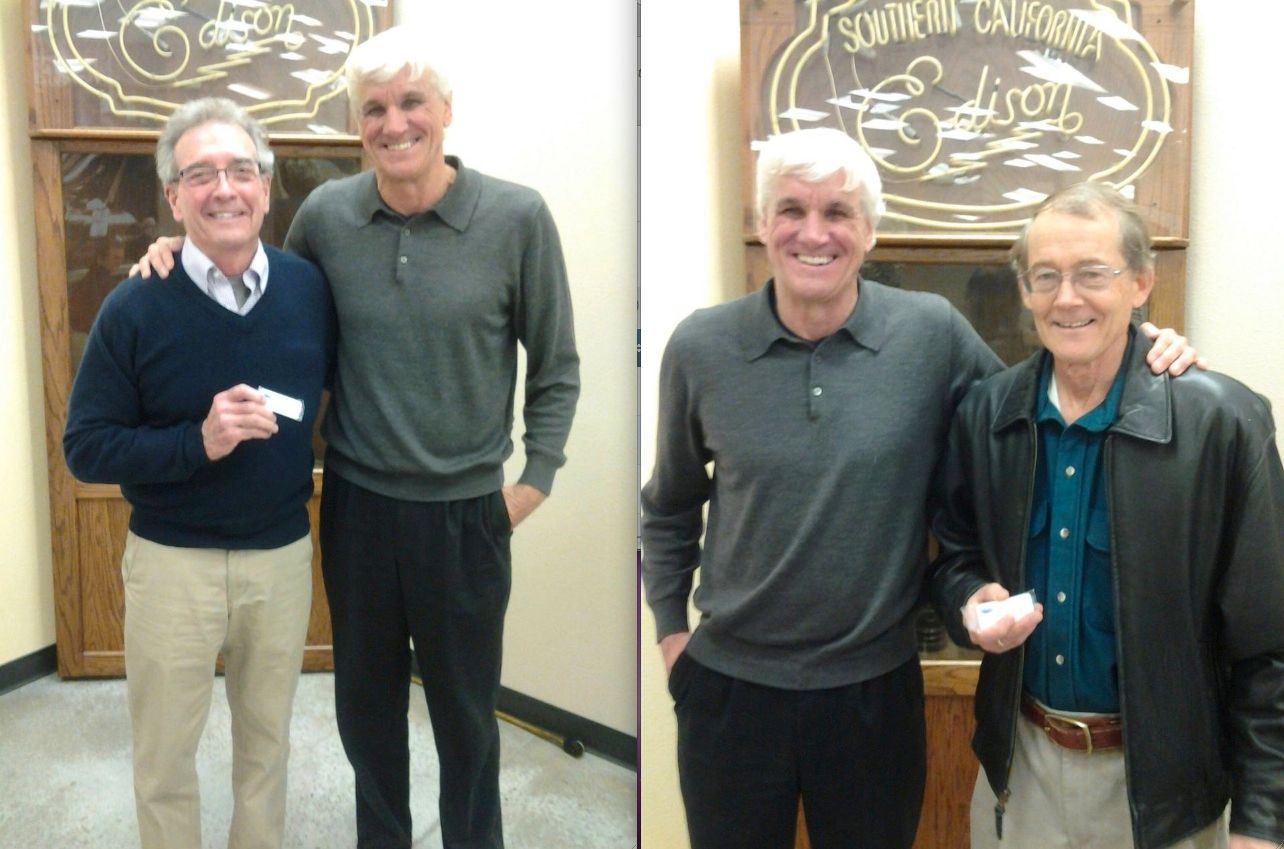 Sequoia Riverlands Trust board members are the backbone of the organization, working with staff to set policies and help projects get funded and off the ground. Many still work with us long after their board terms end, helping out in so many ways for nothing but a thank you.
To further honor those who continue to work with SRT, we created a new position for them: Board Member Emeritus. At the SRT board meeting on Dec. 3, we presented three former board members with this honor: Scott Spear, Brian Newton and Rob Hansen. All three have worked with SRT before it even existed, serving on the boards of the three groups that combined to become SRT. That means all three have worked with us for more than 20 years - closer to 30 years really.
We presented the three emeritus with SRT name tags to wear when they are representing us. Be on the lookout for them at events and on our preserves. Ask a question, say hello, or better yet, say "thank you" to these wonderful people who have given their time so freely to SRT.
photos courtesy of Barbra Kidd