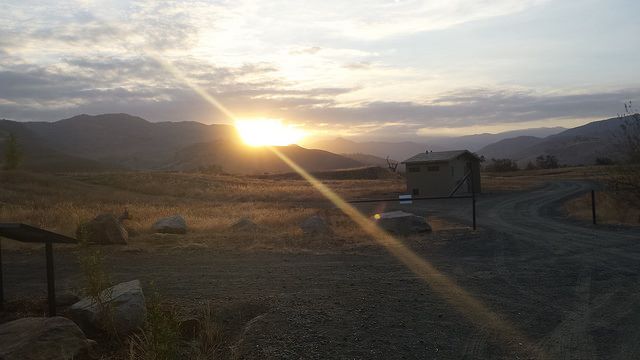 Starting June 1, Homer Ranch and Dry Creek Preserve will change to summer hours due to fire danger. The two preserves are near Lemon Cove.
Homer is currently open weekends only, starting in June it will be closed to the public until about Nov. 1, or when fire danger recedes.
Dry Creek will be open only on weekends starting next month, also until late fall. Through May, the preserve is open every day from dawn to dusk.
In fall we'll have a couple of plant sales at the Dry Creek Native Plant Nursery. Come out and find some beautiful drought-tolerant plants for your garden!
In the mean time, enjoy this sunrise at Dry Creek: