You'll always know what's going on with our organization.
Planned Grazing Workshop for Ranchers and Grazing Managers
Wednesday, March 30, 2016 - Friday, April 1, 2016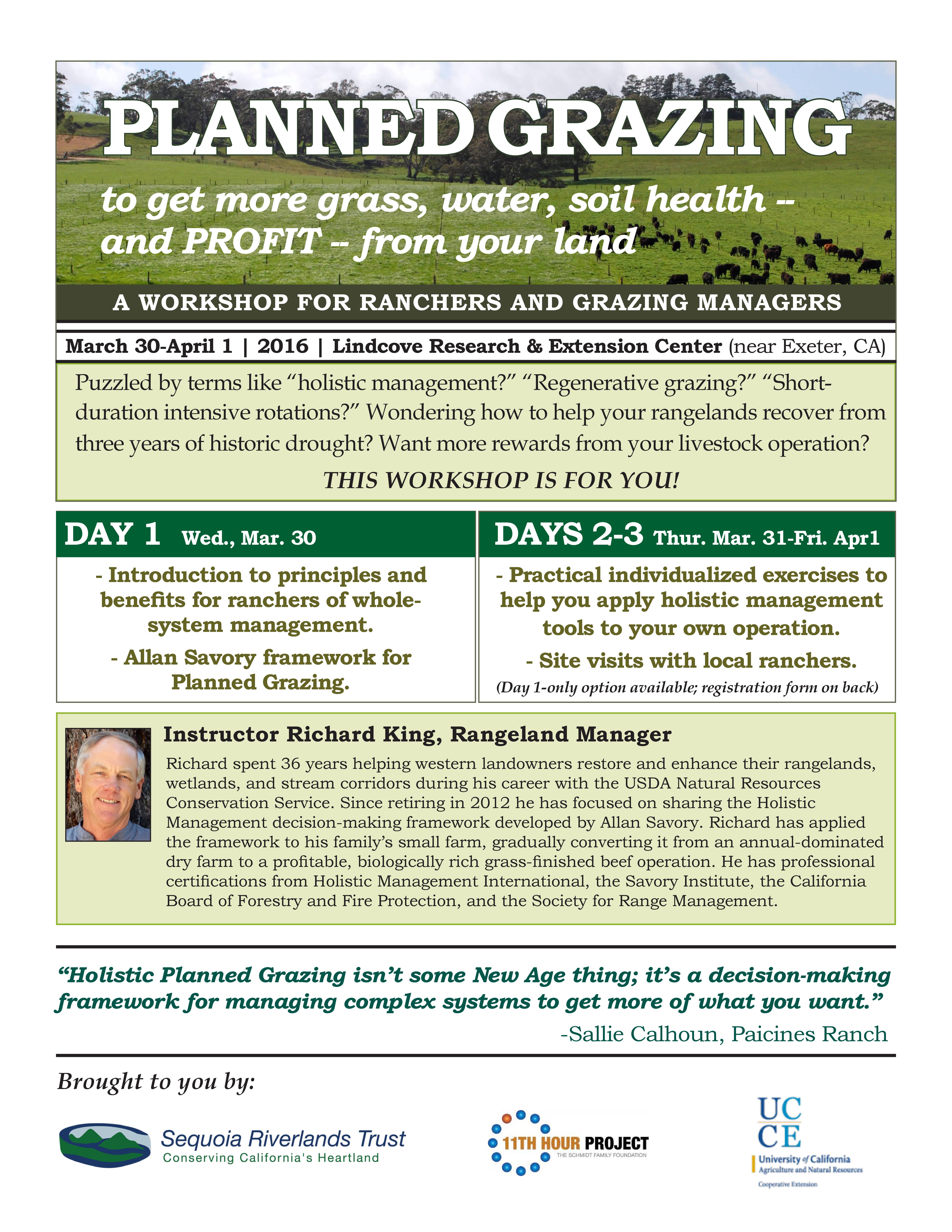 Location:
Lindcove Research & Extension Center, Exeter, CA
Description:
Puzzled by terms like "holistic management?" "Regenerative grazing?" "Short-duration intensive rotations?" Wondering how to help your rangelands recover from three years of historic drought? Want more rewards from your livestock operation? This work shop is for you!

DAY ONE: Introduction to principles and benefits for ranchers of whole-system management.
Allan Savory framework for Planned Grazing.

DAYS TWO AND THREE: Practical individualized exercises to help you apply holistic management tools to your own operation.
Site visits with local ranchers.

There is an option to attend Day One only, see registration form.
This form stopped accepting submissions on March 30, 2016 12:00 am CDT.