The SRT Board of Directors and Advisory Board are involved and committed community leaders who are passionate about the conservation and preservation of California's heartland. Click on a Board member to read their biography and discover the depth of skill and vision that govern SRT.
MIKE OLMOS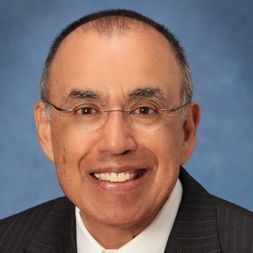 SRT past Board Chair Mike Olmos rejoined the board after his time as Visalia's top city administrator. He announced his retirement in 2017 following a 16-year career with the City of Visalia in various capacities. 
Olmos started as a city planner and was promoted to development services director in December 2002, overseeing planning, transit and engineering. After a city administration reorganization in 2004, he took over the public works department and was named as community development and public works director. In 2005, Olmos was appointed assistant city manager, then city manager in 2013 when he replaced Steve Salomon. During his stint as city manager, Olmos led Visalia's General Plan update, expected to guide the city's growth through 2030, and Measure N, a local tax measure seeking to fund road maintenance, police, and fire. Olmos also oversaw the development and construction of Visalia's Animal Care Center, Fire Station 53, the Visalia Emergency Communication Center, and a major upgrade to the Visalia Wastewater Treatment Plant.