For media inquiries, press interview scheduling, or community relations matters, please contact Aaron Collins, SRT Director of Communications. 
SRT at Visalia Earth Day event
Diane on 04/04/2019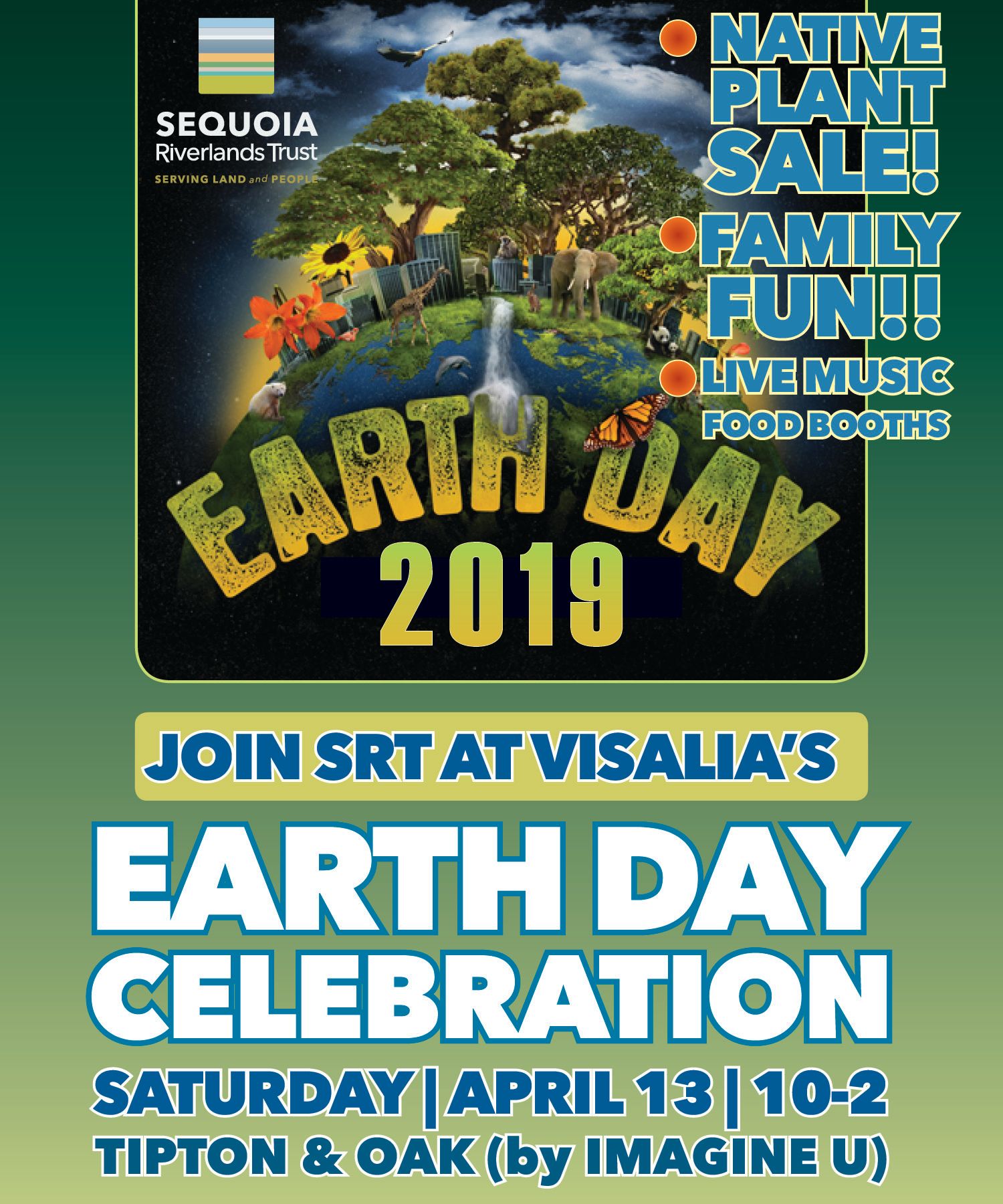 SRT staff members will be at this year's Earth Day celebration on Saturday, April 13, from from 10 a.m. to 2 p.m. The event is again being held in the parking lot across from ImagineU, at Oak and Tipton. Come say hello, learning about our latest happenings, and buy a plant or two from our Dry Creek Nursery. See you then!
To learn more about the event, visit the city website here.