Restrooms at KOP now open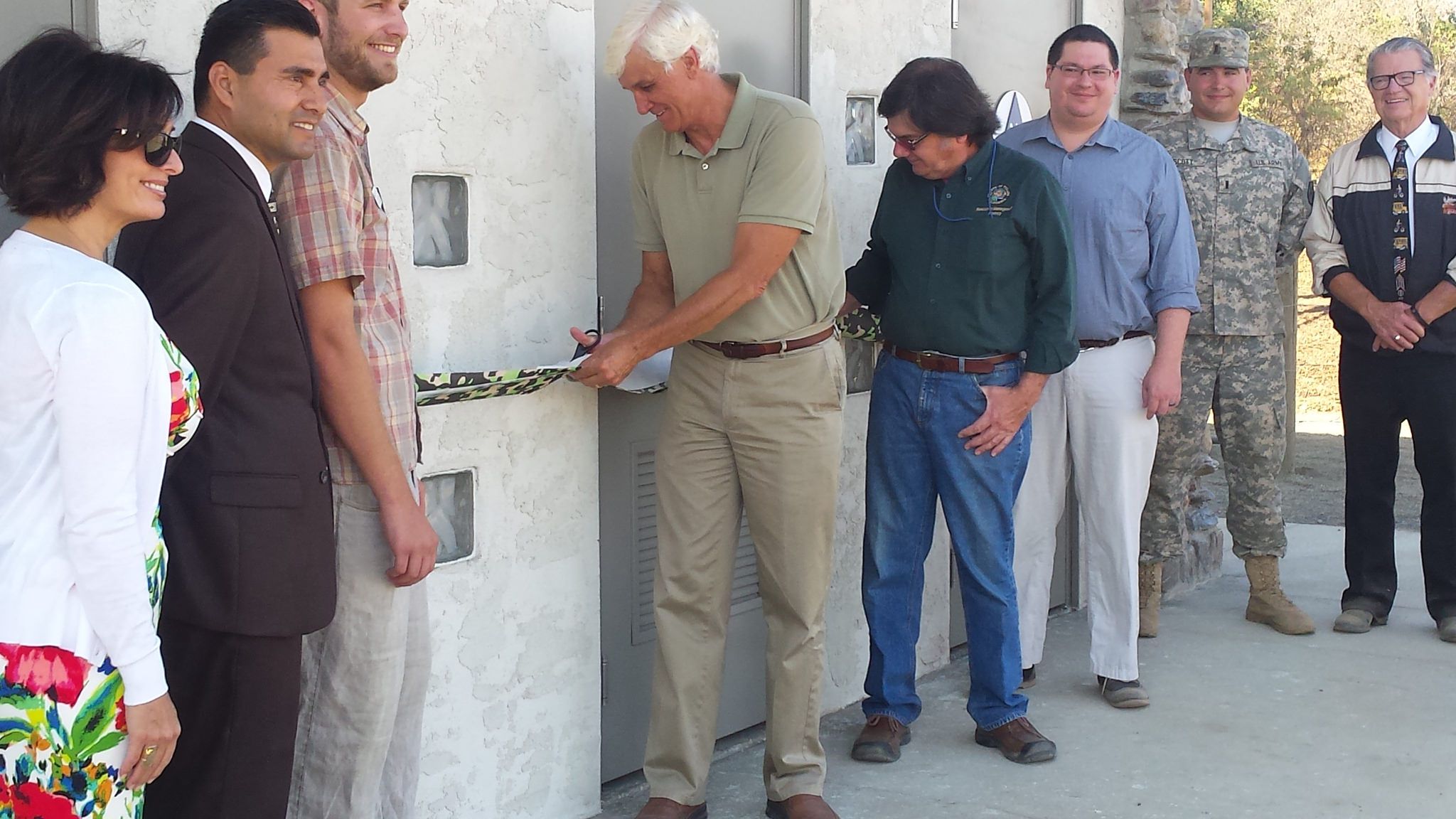 The new restrooms at Kaweah Oaks Preserve are open! Thanks to all who came to the ribbon cutting (actually, camouflage colored toilet paper cutting) on Friday, Aug. 12, 2016.
SRT staff would also like to give special thanks to the U.S. Army Reservists who made this project possible with their Innovative Readiness Training program. This win-win partnership helped reservists learn building skills while we and the entire community gained a great addition to the preserve. We especially hope the many students who come on field trips to the preserve will enjoy using these new restrooms, which are enclosed and private, and not scary like the old port-a-potties.
Our many other partners, such as Tulare County Office of Education, the Tulare County Supervisors and staff, architect Thom Black, and you, our wonderful members and donors, also deserve our heart-felt thanks. Without them, this project never would have happened.
We hope this new addition to KOP will make your experiences there a little more comfortable and easy. SRT is committed to making KOP a great resource that everyone in the community can enjoy, 365 days a year.