For media inquiries, press interview scheduling, or community relations matters, please contact Aaron Collins, SRT Director of Communications. 
BIG Native Plant Sale returns to SRT Dry Creek Nursery this Saturday!
Posted by Aaron on 03/11/2020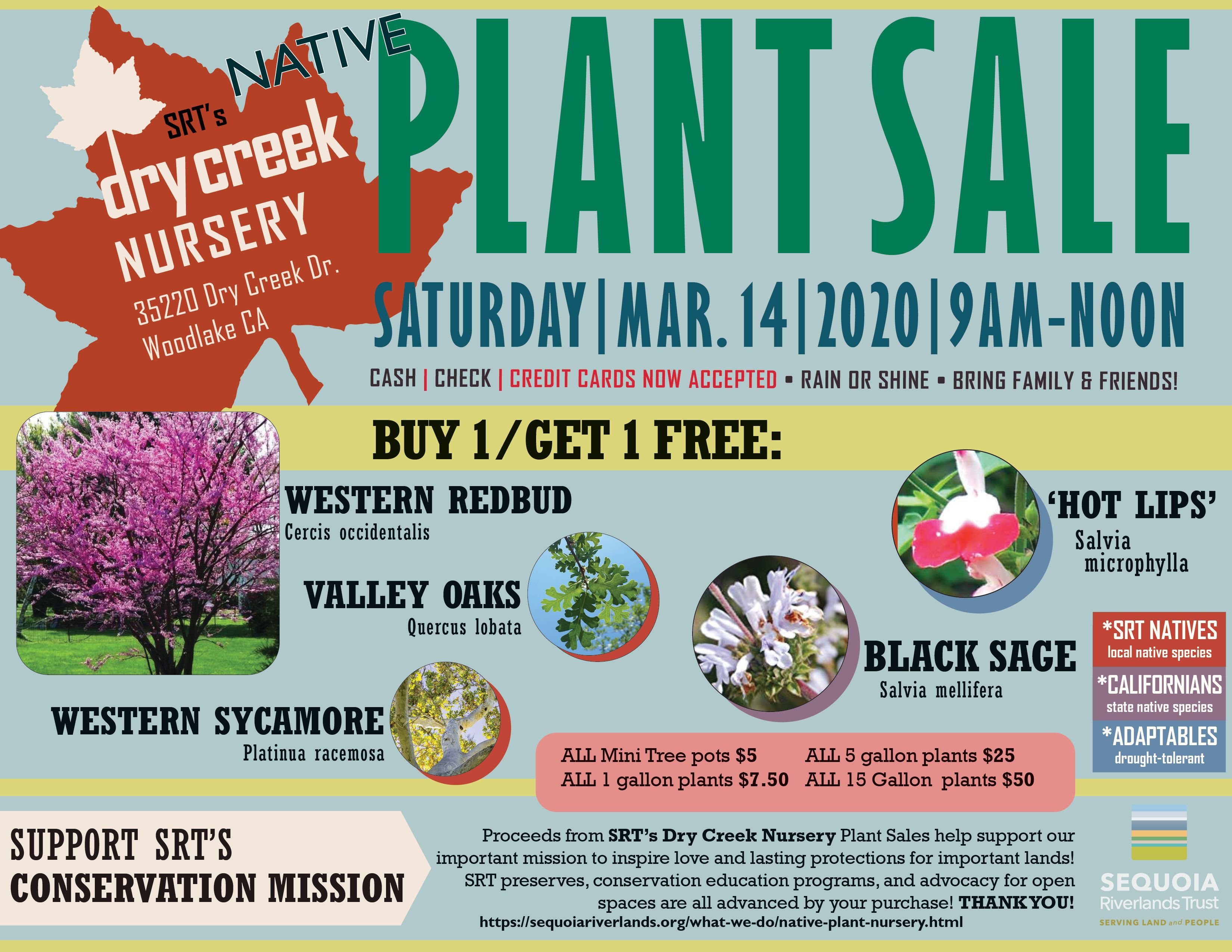 Join us!!
Proceeds from SRT's Dry Creek Nursery Plant Sales help support our important mission to inspire love and lasting protections for important lands! SRT preserves, conservation education programs, and advocacy for open spaces are all advanced by your purchase! THANK YOU!