You'll always know what's going on with our organization.
Sunday, May 6, 2018 2:00 pm - 6:30 pm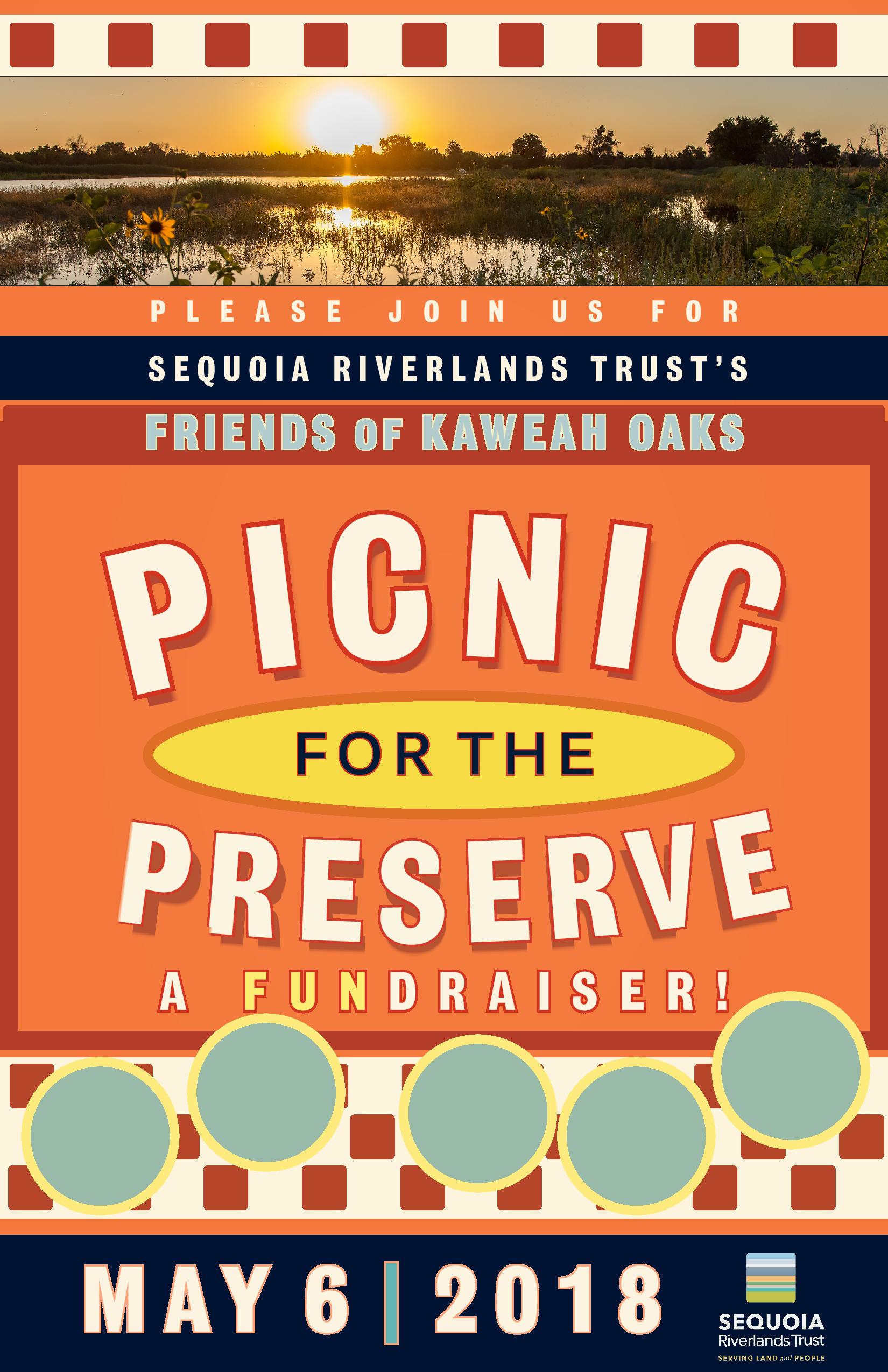 Location:
Kaweah Oaks Preserve
Description:
Celebrate Kaweah Oaks Preserve's 35th anniversary as preserved land with our Picnic for the Preserve fundraiser on Sunday, May 6. Featuring live music, great food, guided hikes and our Allen George Award winner for 2018, Rob Hansen. Tickets on sale April 9!