You'll always know what's going on with our organization.
Native Plant Nursery Public Sale
Saturday, March 3, 2018 9:00 am - 12:00 pm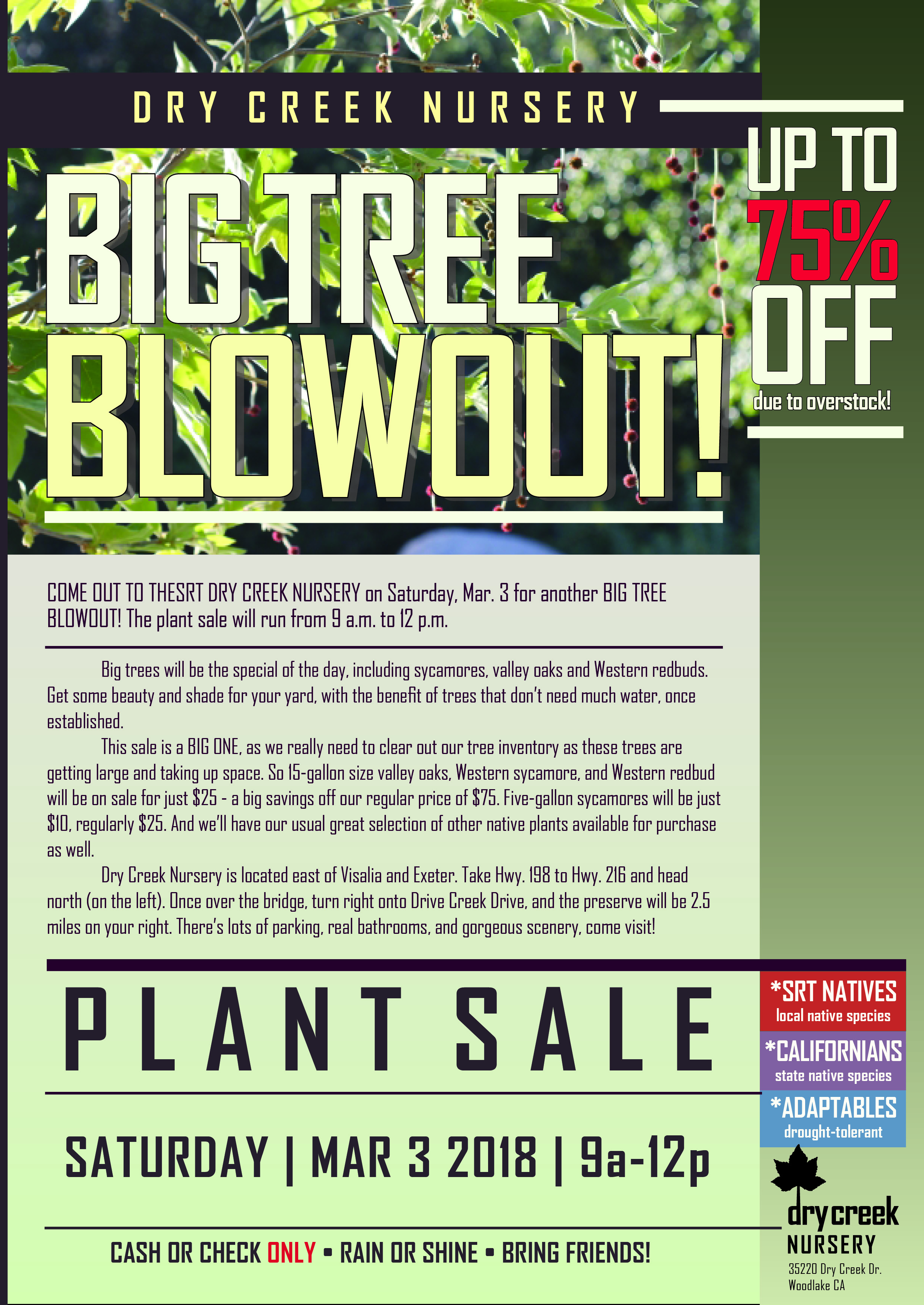 Location:
Dry Creek Preserve Nursery
Description:
Our first nursery plant sale of the season hits just in time for people to get outdoors and enjoy nature. Trees are on sale - up to 75 percent off on Western redbuds, sycamore and valley oaks. At these prices, you'll want to buy several!