You'll always know what's going on with our organization.
Nature on Tap night at Sequoia Brewing Co.
Tuesday, October 24, 2017 5:00 pm - 8:00 pm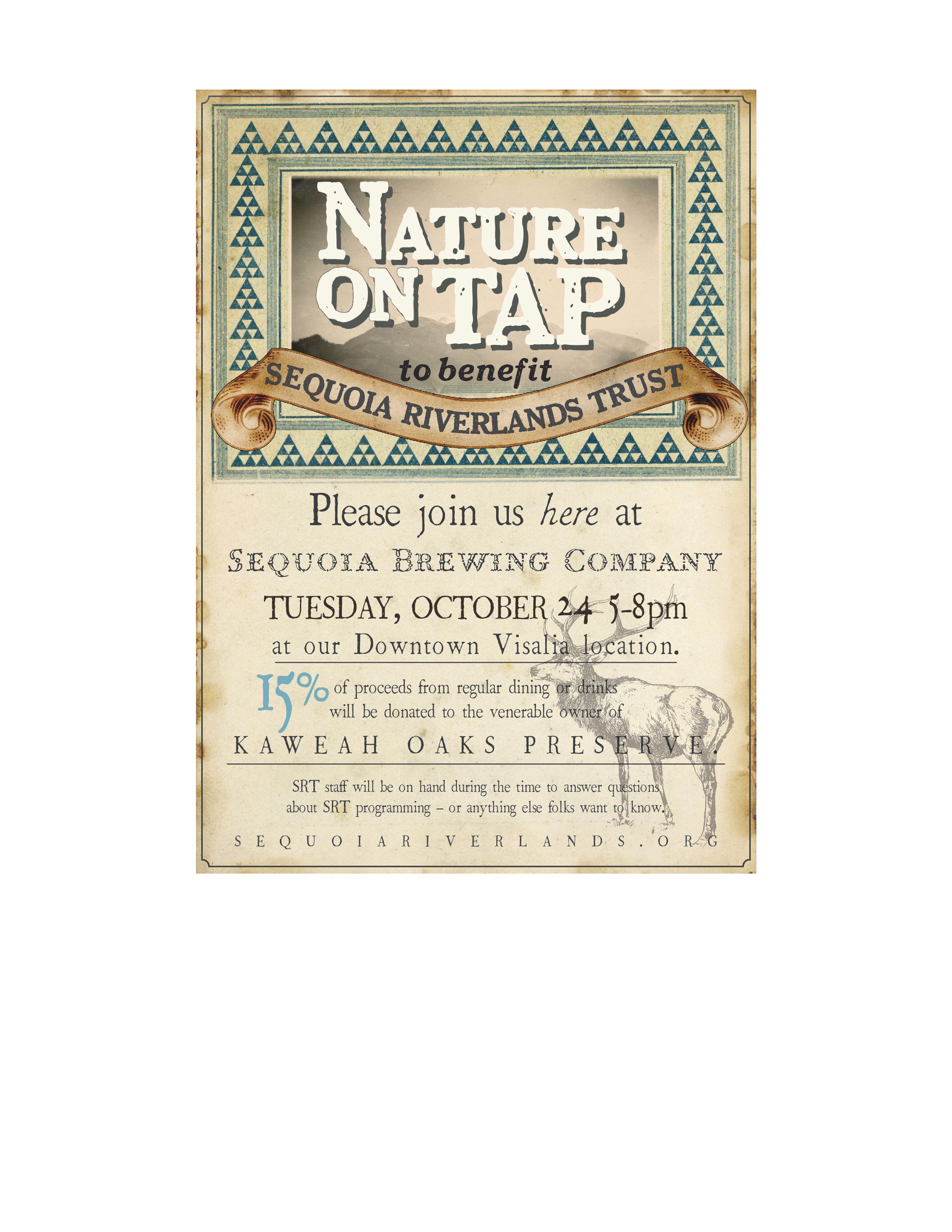 Location:
Sequoia Brewing Co., Visalia
Description:
Come have a great meal - and great beer - for our cause! From 5-8 p.m. on Tuesday, Oct. 24, Sequoia Brewing Co. in Visalia is hosting Nature on Tap, a benefit for Sequoia Riverlands Trust. Fifteen percent of proceeds from the evening's food and beverage sales will be donated to SRT. It's a great way to help SRT while enjoying yourself. Bring your friends and family, we want to pack the house this night! SRT staff will be on hand to answer your questions about what we do, or just to say hello.