Caring for the Kaweah River project
Caring for Kaweah is a watershed stewardship project focused on restoring and preserving the ecological integrity and beauty of the Kaweah River.
The project launched in 2016 when the expansion of invasive plants along the river captured the attention of community members, businesses, resource agencies, and non-profit organizations including SRT. The current focus of the project is to control the spread of Spanish broom (Spartium junceum) which is rapidly becoming dominant along lengthy river stretches.
The Kaweah needs your help!

Community interest and engagement is vital to successfully restoring our Kaweah. There are many ways you can help, including participating in an organized invasive species removal event, becoming a project cooperator, picking up trash along the river, or conducting some other informal stewardship project.
The Kaweah is the thread that connects this entire community. Our economy revolves around it. We rely on it for water, recreation, relaxation, inspiration, and more.

The Kaweah gives us so much; this is our opportunity to give back.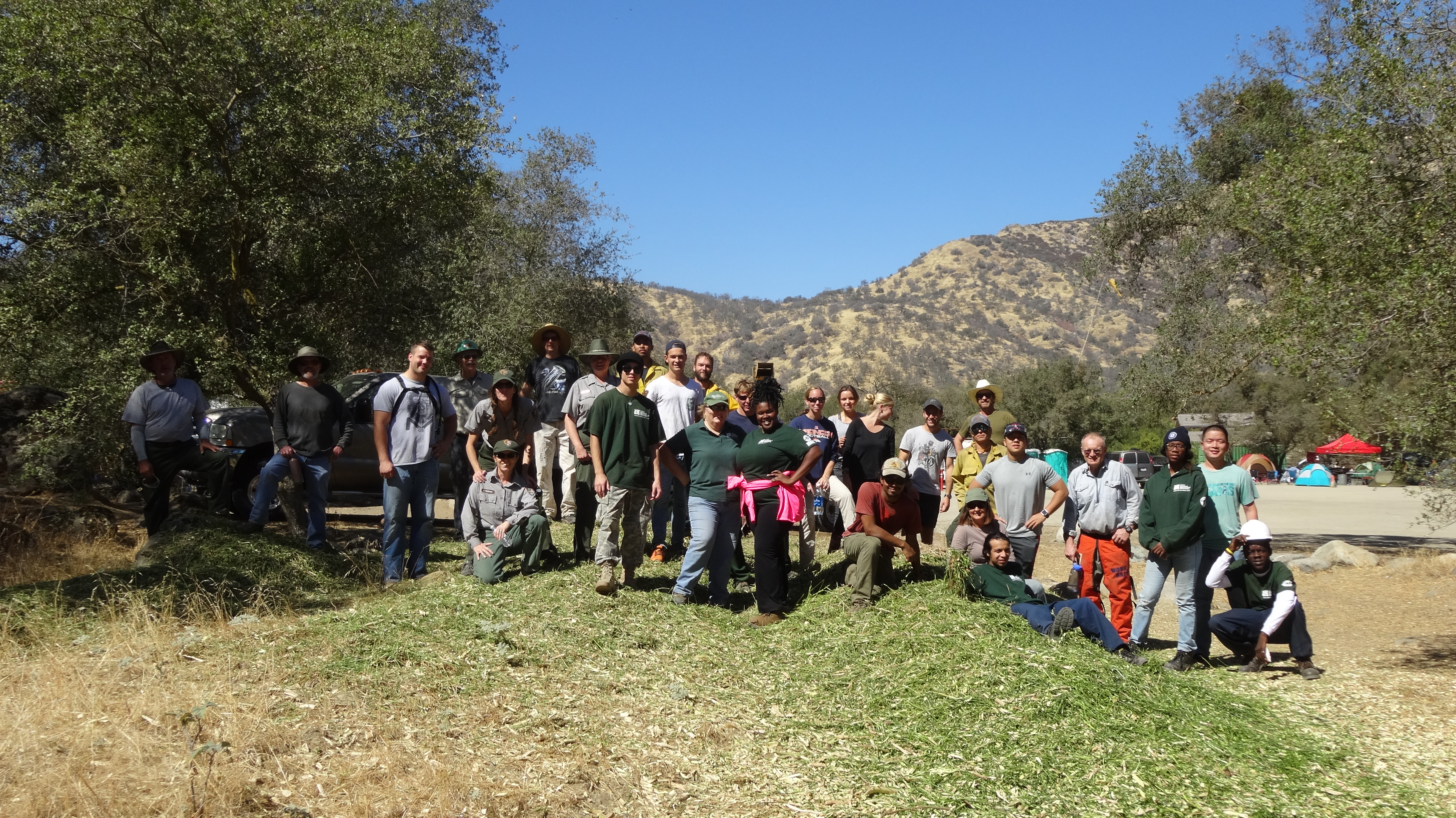 What can you do?
Volunteer
Official events are being planned for spring and fall of 2017, but smaller events can be set up subject to community interest. Activities include cutting and hauling Spanish broom, mapping re-sprout, and mapping the broom infestations. Volunteers can sign up through the National Park Service.
 
Become a Cooperating Partner
Landowners with river access can sign up with SRT to become project cooperators. As a project cooperator, landowners agree to allow project volunteers to access the river corridor for the purpose of conducting invasive species removal. Cooperators are also encouraged to contact the project manager if they have a broom infestation they would like help removing.
For more information or to help Caring for Kaweah contact Theresa Fiorino at: 559-747-4644 or Theresa.Fiorino@gmail.com