For media inquiries, press interview scheduling, or community relations matters, please contact Aaron Collins, SRT Director of Communications and Community Relations. 
Nursery Plant Sales Coming Soon
Diane on 02/27/2017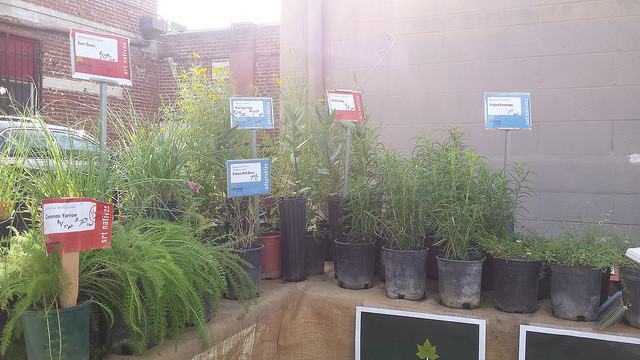 The days are getting longer, the sun is coming out more ... could it be that spring is on the way? You bet it is!
So if you're a gardener, you know it's almost time to start planting that make your yard the best low-water usage garden of your dreams. SRT can help with sales of native and drought-tolerant plants from our Dry Creek Nursery.
Our nursery sales schedule is somewhat subject to change, but here are the dates we have so far. Check back for any updates or changes as well as for sale specials.
Saturday, March 25 - Sale in conjunction with the Sequoia Garden Club's lawn-free garden tour in Visalia. SRT's nursery staff will have plants for sale at Visalia's newest fire station, #53, at 5025 W. Walnut, just east of Akers.
Saturday, April 1 - No Foolin', a plant sale at the nursery's home at Dry Creek Preserve.
Saturday, April 22 - SRT will have a booth at the City of Visalia's Earth Day event. We'll sell plants and answer your questions about gardening and SRT in general. The event will be from 10 a.m. to 3 p.m. at the city's newest park, Miki City Park, on Mineral King at Stevenson.
Saturday, May 6 - Another sale at Dry Creek Preserve.
Thursday, May 18 - Sale during SRT's upcoming truck fundraiser, to be held in downtown Visalia. Stay tuned for details!
Saturday, June 3- Our final sale of the spring season at Dry Creek Preserve.