Get outside! That's where the learning starts.
First Flower Elderberry event
Saturday, February 18, 2017 9:00 am - 12:00 pm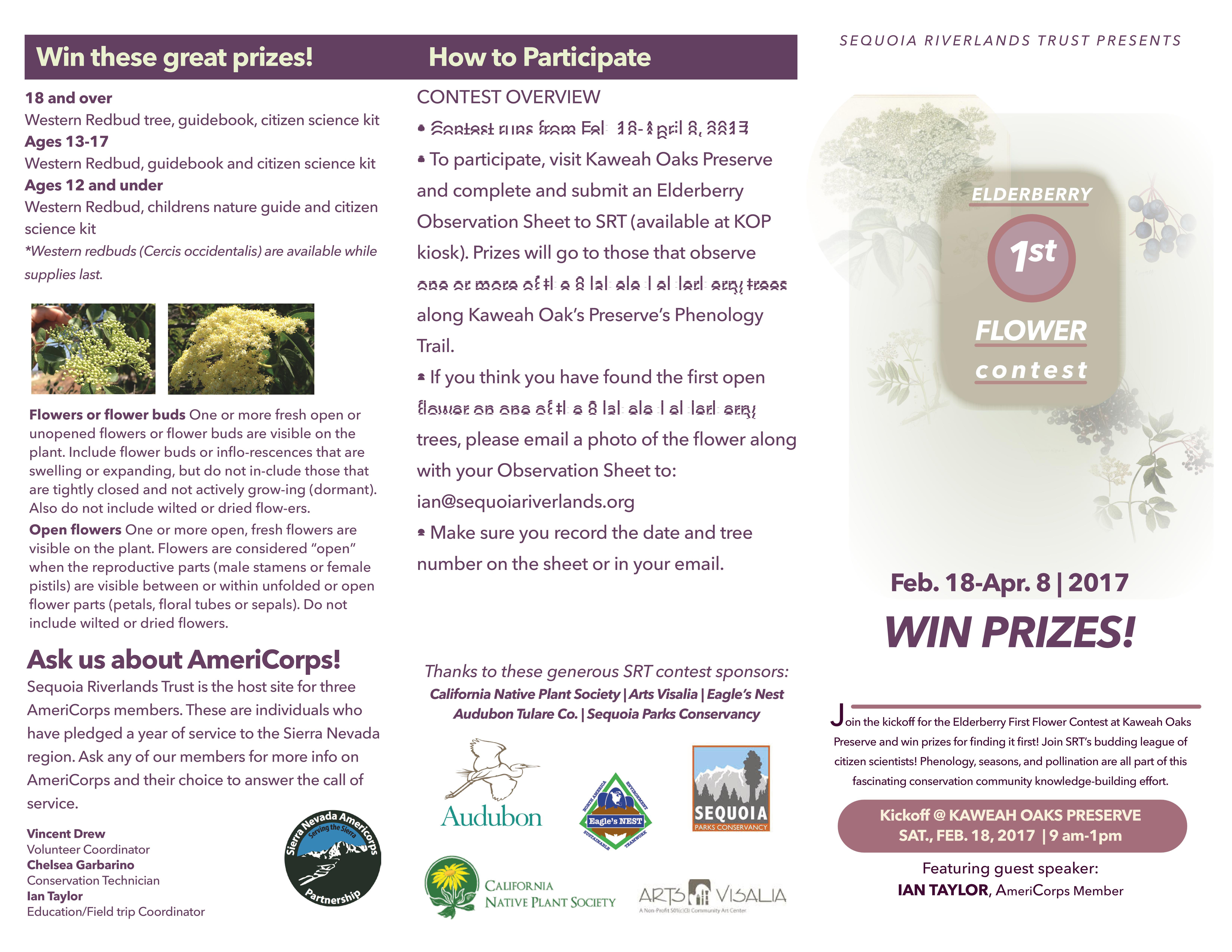 Location:
Kaweah Oaks Preserve
Description:
Help us track the progress of the Elderberry trees at Kaweah Oaks Preserve from bud to bloom! Come out for this kickoff event and learn about how important the Elderberries are to native plant species.